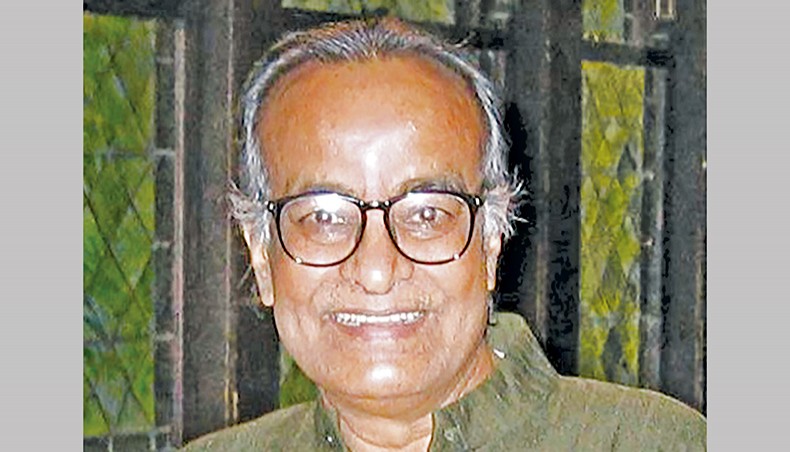 Today is the 86th anniversary of birth of the late Ekushey Padak-winning playwright, language movement activist, theatre activist and actor Momtazuddin Ahmed.
Momtazuddin Ahmed was born in 1935 in Malda, British India.
He participated in the language movement when he was a student at Rajshahi Government College. Ahmed along with his fellow students erected a Shaheed minar at Muslim Hostel of Rajshahi Government College on February 21, 1952. He was imprisoned multiple times for his involvement in political activism.
Ahmed is mostly known for his satirical plays and columns depicting social and political anomalies. He wrote around 40 plays for stage, radio and television and directed several of them. He also acted in some of the most popular TV dramas in the 1970s and 80s. Apart from plays, he has written novels, research papers, essays, newspaper columns, screenplays for films and more. His works also extended to the field of pedagogy.
Among his popular plays are Ki Chaho Shankhachil, Raja Anuswarer Pala, Hridoy Ghatita Byapar Syapar, Saat Ghater Kanakari, Swadhinata Amar Swadhinata, Bakulpurer Swadhinata, Kshato Bikshata and others.
Momtazuddin Ahmed taught Bengali, Sanskrit, and European drama in several non-government and government colleges for over three decades. He was a professor in the department of Bangla at Jagannath University and a part-time teacher at the department of Music and Dramatics at Dhaka University.
Rabindra Bharati University has included his works Bibaha and Ki Chaho Shankhachil in its curriculum. Several of his plays are also included in primary, secondary and higher secondary curriculum in Bangladesh.
For his contributions to theatre, education and culture as a whole, he received Bangla Academy Literary Award in 1976 and Ekushey Padak in 1997. Besides, Bangladesh Shilpakala Academy honoured him as one of the outstanding playwrights in Bangladesh in 2008.
Momtazuddin Ahmed passed away on June 2, 2019.
Want stories like this in your inbox?
Sign up to exclusive daily email
More Stories from Theatre