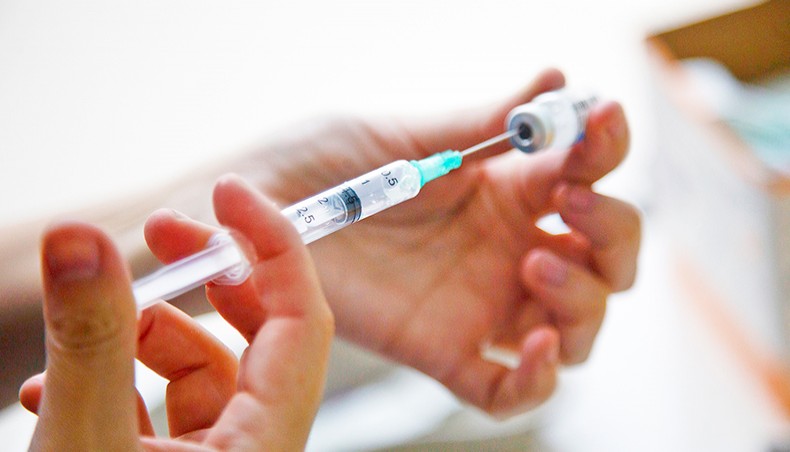 COVID-19 vaccines are intended to provide immunity against the novel coronavirus. Before the COVID-19 pandemic, work to develop a vaccine against SARS and MERS established the knowledge about the structure and function of coronaviruses, which accelerated the development in early 2020 of varied technology platforms for COVID-19 vaccines. Researchers around the world are now testing 64 vaccines in clinical trials on humans and 20 have reached the final stages of testing. Several of them demonstrated efficacy as high as 95 per cent in preventing the COVID-19 infection.
Although COVID-19 vaccination has started in some countries after receiving necessary regulatory approvals, many more are still waiting for their share to arrive. Pfizer's vaccine has got regulatory approval in many countries, including the United States and the United Kingdom, and many people including frontline healthcare workers have received the vaccine. Moderna's vaccine is the second in line to be used as an additional source in these countries. Regulatory approval for Moderna's vaccine is obtained in a few countries; others are still waiting.
In a recent publication in the British Medical Journal, Dr Anthony So and his colleague have illustrated that while high-income countries have secured more than an adequate amount of COVID-19 vaccines, the supplies to the rest of the world where over 86 per cent of people live is uncertain. It implies that more than a half (51 per cent) of the doses will go to high-income countries, which represents only 14 per cent of the total population in the world. The governments of the middle- to low-income countries in the rest of the world will have to fight for their fair share of vaccines.
Both Pfizer and Moderna's vaccines are mRNA vaccines and their acceptance particularly beyond the high-income countries is shadowed by a significant amount of misinformation and disinformation that is circulated around. One such query is that if these mRNA vaccines will be integrated into our genome — if these vaccines will create genetic diseases in future or any unknown manifestations will occur because of the manipulation of genes.
The short and simple answer to this is 'no.' The vaccine-derived mRNA will be taken up by our muscle cells; our protein-making machinery will translate these mRNA into spike proteins in these cells and flag them on the cell surface for immune cells to recognise these spike proteins. 'Unused' mRNA, if any, will be degraded in the cells. There is no mechanism for these mRNAs to be ingratiated into our genome.
Another common dilemma for people is to 'wait and see', for some time, what happens with the people who get the COVID-19 vaccine, particularly if anyone complains of any complications. Such a thought might be justified as Dr Anthony Fauci, a renowned American physician and immunologist who has served as the director of the National Institute of Allergy and Infectious Diseases since 1984, mentioned in an interview just after receiving his vaccine that vaccine-related complications — allergic reaction, hypersensitivity, etc — generally happen immediately. The long-term complications for vaccines are extremely rare. So, waiting for a long period to see if anyone complains of any complications sounds irrelevant and, to its extreme, appears to be unethical during the pandemic since such delays may cause a further eruption of infection which is preventable.
A video that went viral on social media claims that there will be microchips injected into people's arms while vaccinating. The cleric in the video described how this microchip compromises the privacy of the vaccinated. This is false information. There are no chips invented to date that can monitor the general population en masse. This kind of stigma can significantly jeopardise the COVID-19 vaccination programme. The authorities concerned, including ministries of health, should be extra vigilant to stop such propaganda by creating and disseminating appropriate communication materials. Creating awareness amongst politicians and establishing partnership with civil society should be considered to reach out to general people with appropriate messages.
In a recent press release, Pascal Soriot, chief executive of AstraZeneca, told the Sunday Times: 'We think we have figured out the winning formula and how to get efficacy that, after two doses, is up there with everybody else.' This is great news for those countries that are waiting for the Oxford/AstraZeneca vaccine. This implies that the efficacy of the Oxford vaccines will be at par with other available vaccines.
Now we have to confirm that this vaccine not only prevents the disease/symptoms to develop in individuals, but it also destroys/inactivates the virus so that the vaccinated person does not spread the disease. So far, only Moderna has showed data that confirm this hypothesis. A similar evidence from other vaccines is still pending.
It should be noted that by vaccinating a large portion of the population at risk, we can secure a degree of herd immunity. However, until then, we have to continue with the current preventive measures — the wearing of masks, the washing of hands and the avoiding of public gathering for a good while to come.
The Health System Improvement Forum is an online platform of professionals dedicated to protect people's health and health systems in Bangladesh.
Want stories like this in your inbox?
Sign up to exclusive daily email
More Stories from Opinion