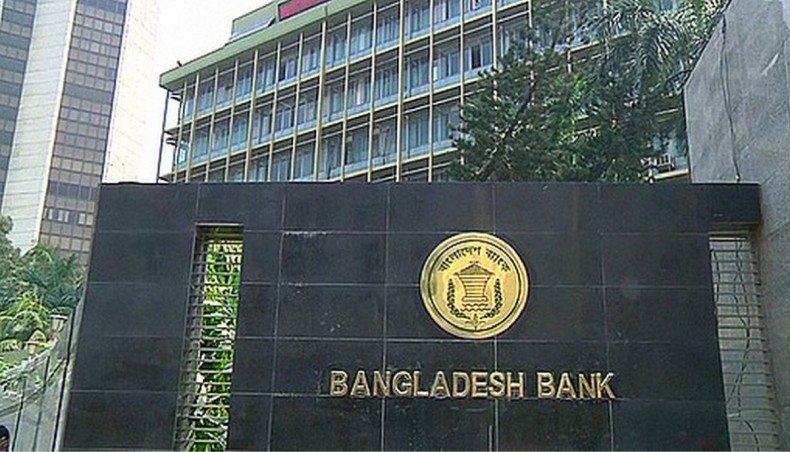 The Bangladesh Bank on Sunday formed a Tk 1,000-crore revolving refinance fund for the technological development and upgradation of export-oriented industries, setting interest rate on the loans from the scheme at between 5 per cent and 6 per cent.
To this end, the central bank on the day issued guidelines under the export policy 2018-2021 with a view to graduating to a developing country by 2024, to attaining sustainable development goals by 2030 and to becoming a developed country by 2041.
To accomplish the targets as per the government's vision 2021, enhancement of per capita export earnings and notable increase in its contribution to GDP would be vital, the BB circular said.
Under the circumstances, there is no alternative to technological upgradation and development of the export-oriented industry sector.
Under the guidelines, the revolving refinance fund would be formed with the BB's own source. The fund would be granted for development and upgradation of capital machinery and technology, energy efficient machinery or technology, business process reengineering or automation-related machinery or technology, operations management-related machinery or technology, waste management machinery or technology, air management machinery or technology, heat management machinery or technology, workplace management machinery or technology, water management machinery or technology, human resource development and management-related upgraded technology and account, sales and marketing management automation machinery or technology upgradation.
For the upgradation and development, the priority sectors mentioned in the export policy 2018-21 along with 32 special development sectors would get fund from the BB's revolving refinance fund.
To finance the initiatives, the banks and financial institutions would get fund from the central bank at 3 per cent (1 percentage point lower than the current bank rate of 4 per cent). Banks and financial institutions would be allowed to charge another 2 per cent to 3 per cent as margin on the export-oriented industries.
The industries would get up to 70 per cent of their upgradation expenses from the refinance fund for up to 10 years with the highest one year grace period.
The financial facility would be provided in local currency, the BB circular said.
However, consultancy, maintenance, repairing and working capital expenses cannot be excluded from the loan amount.
Want stories like this in your inbox?
Sign up to exclusive daily email
More Stories from Banking