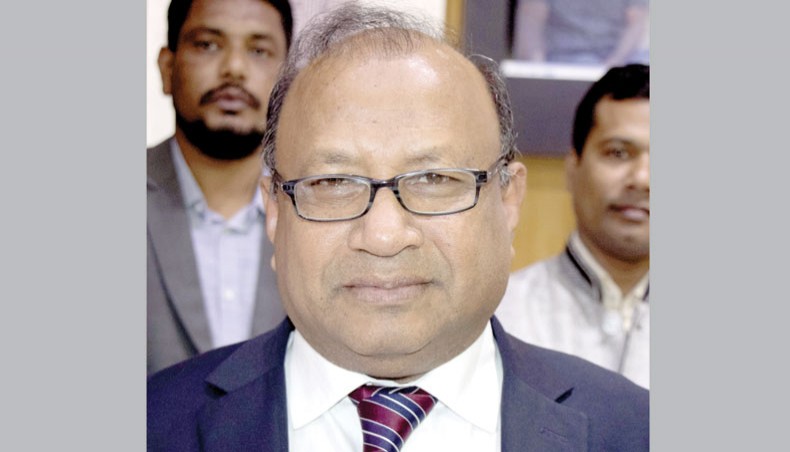 Rights activists have criticised local government minister Md Tazul Islam for his interpretation of drinking water and drinkable water amid the Dhaka Water Supply and Sewerage Authority's failure to supply safe drinking water to residents.
Tazul at an event at the WASA Bhaban on Saturday said that the water supplied by WASA was not drinking water rather it was drinkable water which residents could drink after boiling or filtering.
He claimed no water supplying agency in the world supplied drinking water.
In an immediate reaction to Tazul's comments, several rights activists said that WASA could not deny its responsibility to provide drinking water to its subscribers.
'This is a deceptive and fraudulent interpretation of WASA's failure to discharge their entrusted mandate and responsibility to supply pure potable water,' said Iftekharuzzaman, executive director of Transparency International Bangladesh.
He said that the authorities took this course after so many years of claiming themselves as the supplier of potable water for the city dwellers.
'Such a position can be taken only by a corrupt body like WASA. This is immoral and unethical,' he added.
He also said that it was also ironic as WASA was indiscriminately charging people at extravagant rates for supplying polluted water in their own reckoning and now they had come up with a new theory to defend their indefensible failures.
Rights activists said that people living in many cities in Japan, the United Kingdom, Singapore and other Asian countries are supplied with safe drinking water by water supplying authorities.
In its election manifestoes, ruling Awami League has promised to supply 100 per cent safe drinking water to all.
Consumers Association of Bangladesh president Ghulam Rahman said that many countries in the world supply safe water through pipeline and the water is safe to drink directly from taps.
He said that the minister's interpretation of drinking water and drinkable water was ambiguous.
Architect Iqbal Habib said that WASA was endangering the city continuously lifting ground water, which is very much safe but it gets contaminated before reaching consumers.
He said that both consumers and WASA were responsible for the pollution.
The Awami League in its election manifesto before the parliamentary polls in 2008 had promised to ensure safe drinking water for all by 2011 and the party reiterated the pledge in its manifestoes ahead of general elections in 2014 and 2018.
Bangladesh Institute of Planners general secretary Adil Mohammad Khan said that WASA could not deny its responsibility of supplying safe drinking water as it is citizens' right to get safe water.
'It is a humiliating comment for WASA. The agency cannot deny its duty to supply safe water,' he said.
WaterAid country director in Bangladesh Hasin Jahan said that for the bellow quality water in rivers, WASA in many cases could not treat the water.
Want stories like this in your inbox?
Sign up to exclusive daily email
More Stories from Country