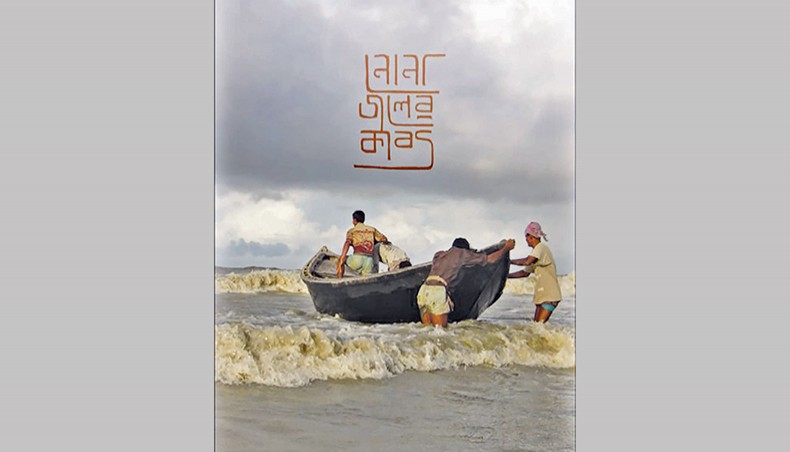 Director Rezwan Shahriar Sumit's maiden feature film Nonajoler Kabbo (The Salt in Our Waters) won the prestigious NETPAC Award at the 26th Kolkata International Film Festival, which was held from January 8-15 in Kolkata, India.
The film bagged the award as the winner in the Asian Select (NETPAC Award) category, which featured six entries.
Nonajoler Kabbo stars seasoned actors including Fazlur Rahman Babu, Shatabdi Wadud, Titas Zia, Tasnova Tamanna, Ashok Bepari and others. It is set in a remote coastal village of Bangladesh.
'My debut feature film wins the NETPAC AWARD at the 26th Kolkata International Film Festival. Special thanks to honourable jury members Patricia Elser Gillespie, Brian Bennett and Ranjan Palit for selecting us,' director Rezwan Shahriar Sumit shared on his Facebook profile.
He also shared another achievement of the film, saying, 'The Salt in Our Waters is heading to Göteborg Film Festival next. Coming soon to a cinema near you.'
Nonajoler Kabbo has already been premiered and received critical appraisal in renowned festivals. It has received several prestigious funds including the prestigious Torino Film Lab Audience Design Fund worth 45,000, Aide aux cinémas du monde fund worth 80,000 in 2018, Bangladesh National Film Grant in 2017 and writing grant from director Spike Lee in 2016.
It was a semi-finalist in Sundance Screenwriters Lab in 2017 and was also invited to the Film Bazaar Co-Production Market in Goa, India in 2016.
Want stories like this in your inbox?
Sign up to exclusive daily email