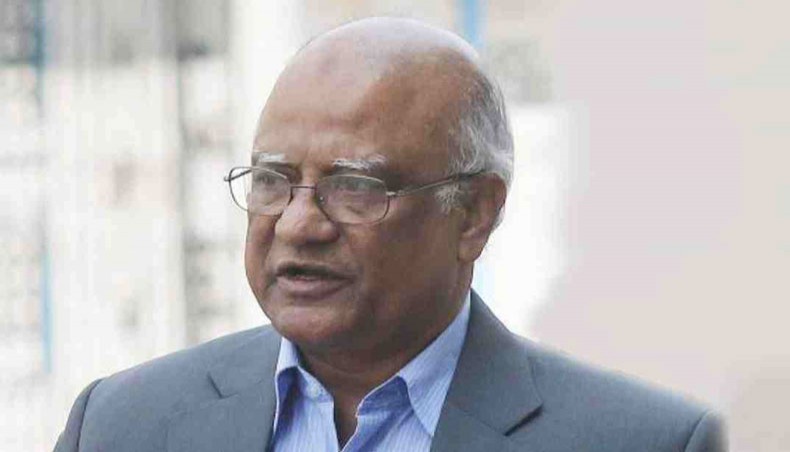 Opposition Bangladesh Nationalist Party standing committee member Khandaker Moshrraf Hossain on Saturday said that ruling party people had captured voting centres in the day's municipality elections like national elections.
Replying to a question from a reporter at the party chairperson's Gulshan office in the capital in the morning, Mosharraf said, 'Till now I have received news from many places that ruling party people have prevented the agents of BNP candidates from entering voting centres and at many places they have forced them to leave the centres.'
Awami League people have also barred BNP supporters from entering voting centres, Mosharraf said.
He further alleged that local administrations were helping ruling party members to capture polling centres.
'The government has fully ruined the election system,' he remarked.
The senior BNP leader was at the party chair's office to attend a subcommittee meeting with regards to observing the silver jubilee of the country's independence.
Chaired by central leader Shahjahan Omar, the subcommittee meeting was also attended by party standing committee member Nazrul Islam Khan, central leaders Abdus Salam, freedom fighter Ishtiaque Aziz Ulfat and others.
Some Awami League leaders have already started claiming irregularities in the voting, Mosharraf said.
He also criticised the use of electronic voting machines in the election.
The voting in 60 municipalities in the second phase of local government elections was held on Saturday marked by violence, allegations of irregularities and boycott by BNP candidates in some municipalities.
Want stories like this in your inbox?
Sign up to exclusive daily email
More Stories from Politics