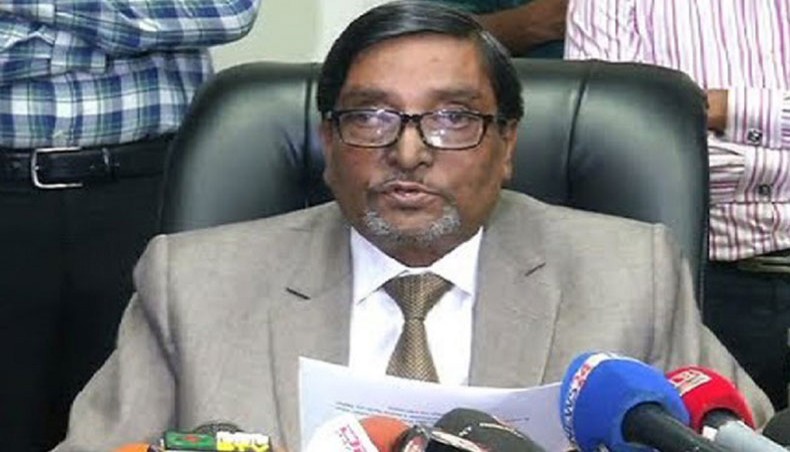 Election commissioner Mahbub Talukdar said on Saturday that the municipal elections held on the day should not be considered participatory as polling agents and campaigning materials of many opposition party candidates were absent in many areas.
'I visited 18 polling booths of three election centres in Savar municipality till 1:00pm Saturday. Of the booths, 1,232 votes out of 7,311 were cast and I found opposition polling agents only at three booths,' Talukdar said in a written statement.
He said that he did not even find any poster of opposition candidates in the municipal area.
'In this situation, an election cannot be called participatory. An election cannot be fare without the participation of opposition candidates,' Mahbub said.
He also said that electoral violence increased in municipal elections.
Violence and elections cannot go together, said the EC. The commissioner said that electoral violence cannot be prevented by only changing the election system.
A consensus of all concerned is a must for the development of the system as life is more valuable than elections, he added.
Mahbub Talukdar, however, did not explain what type of election system he was talking about.
Voting in the second phase elections to 60 municipalities ended amid violence, irregularities and boycott by opposition Bangladesh Nationalist Party candidates in some municipalities on Saturday.
Want stories like this in your inbox?
Sign up to exclusive daily email
More Stories from Politics