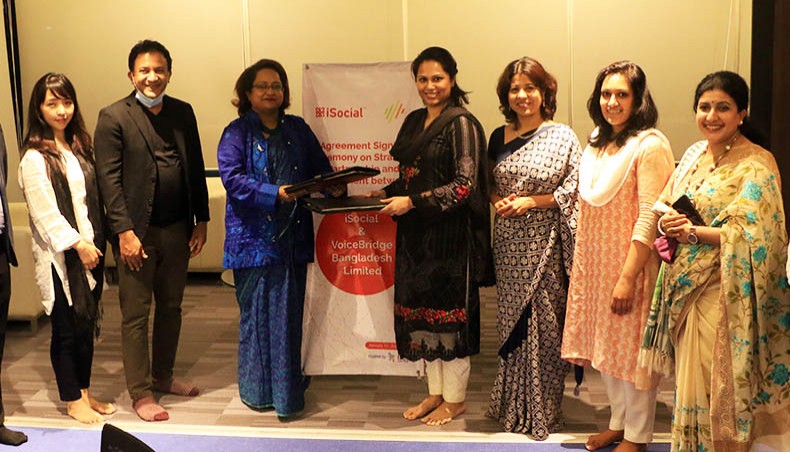 iSocial and VoiceBridge Bangladesh Limited announced their collaboration for strategic partnership and investment on January 12, 2021.
The key stakeholders of both of the companies inked the deal at a venue in Gulshan, Dhaka.
The event was hosted by Startup Bangladesh Limited.
Through this partnership, the companies aim to bridge the digital divide in Bangladesh and provide access to information and finance at the bottom of the pyramid through user-friendly technology intervention into the existing system.
The partnership aims to benefit 12 million people in Bangladesh by 2022 by creating nationwide entrepreneurs, providing last mile delivery support of product and services, BoP market data intelligence, and access to finance through a user-friendly digital solution which is compatible with any mobile device and for people with minimum digital literacy.
Infolady Social Enterprise Limited (iSocial) is a profitable social enterprise.
VoiceBridge Bangladesh Limited is a subsidiary of Hishab Ltd. It is a Germany-based software company developing voice-based applications and middleware.
New Age Youth desk.
Want stories like this in your inbox?
Sign up to exclusive daily email