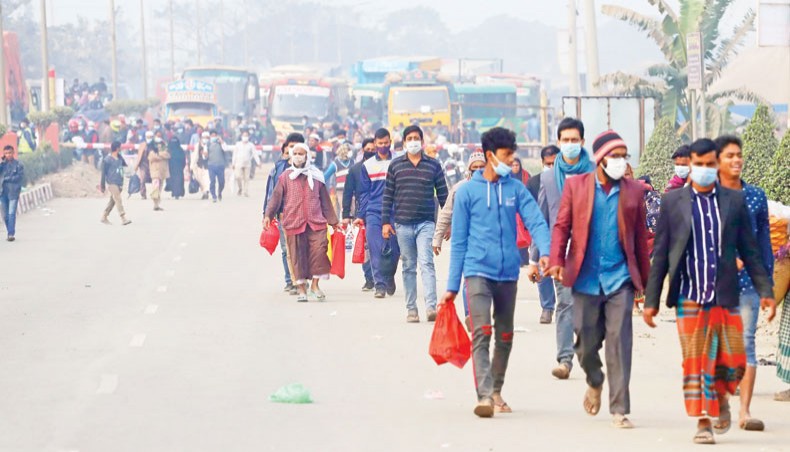 Passengers and transport workers on Dhaka-Aricha national highway faced huge traffic congestions at Aminbazar under Savar district throughout Thursday as the authorities started repairing cracks in a bridge on the busy road.
The Roads and Highways Department Thursday morning closed a lane of the two-lane Salehpur Bridge for repair works after the cracks had developed in the bridge two days ago, RHD Dhaka executive engineer Mohammed Shamim Al Mamun told New Age.
Due to the closure of the lane, vehicular movements on both sides of the 55-metre long bridge were affected creating huge traffic congestions.
There were huge tailbacks on the road till filing of this report at 9:00pm.
The bridge repairing works will continue for around three weeks, said Shamim Al Mamun.
'Using the bridge, a huge number of vehicles ply between northern, southern districts and Savar and Dhaka,' he said, adding that out of four girders of the bridge cracks were seen in three girders on a lane.
On Wednesday, they had issued a circular mentioning about the start of the repair works, he said.
Savar highway police duty officer assistant sub inspector Subrata Kanti Roy said that there had been one-kilometre long traffic congestion on each side of the bridge till 8:00pm.
Want stories like this in your inbox?
Sign up to exclusive daily email
More Stories from Country