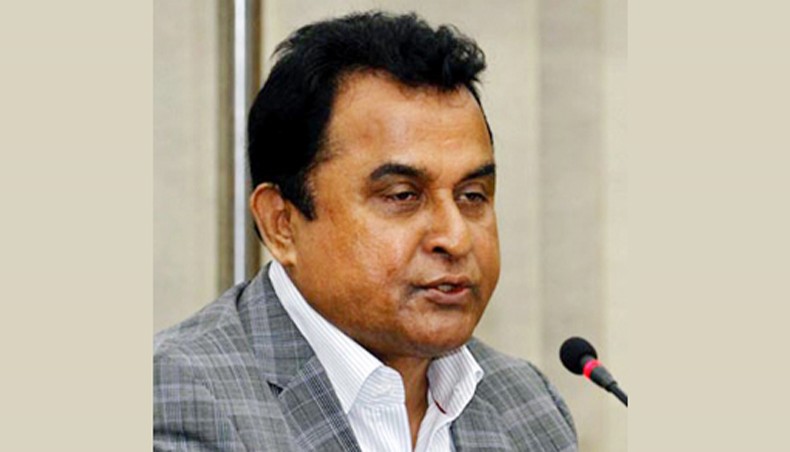 Finance minister AHM Mustafa Kamal on Wednesday said that there was no obligation for Bangladesh to buy COVID-19 vaccines from India only.
Alternative sources can be explored for price advantage, said Kamal while answering a question about the government's purchase of the Oxford-AstraZeneca COVID-19 vaccine from Serum Institute of India at a price 47 per cent higher than that the Indian government has paid for the vaccine.
Kamal was talking to reporters virtually after chairing meetings of the cabinet committee on economic affairs and the national purchases.
He said that he did not know whether the country was paying a higher price for COVID-19 vaccines.
According to Indian news reports and local officials, Bangladesh has paid $4 but India $2.72 for each dose of the Oxford vaccine.
As per the tripartite deal signed in November between Serum, the Bangladesh government and Beximco Pharma, Bangladesh would buy three crore doses from Serum through the local mediator Beximco Pharma, meaning that Bangladesh has to pay $38.4 million more than India for the quantity.
In addition, Beximco will take $1 extra for each dose to carry the vaccine lot from Serum's warehouse in India to the government facilities in Bangladesh.
Kamal, however, noted that the price of the vaccine would be low in India as it is a manufacturing country.
He also noted that it should not be expected that the Indian company would sell the vaccine at manufacturing prices.
It must make profit, he added.
Responding to another question, the finance minister said that vaccination of the targeted population would be difficult than the collection of vaccines in Bangladesh.
The Directorate General of Health Services has announced that the nationwide vaccination against COVID-19 would begin in the first week of February as 50 lakh doses, the first instalment, of the Oxford vaccine are expected to arrive in the country by January 25.
Healthcare providers, freedom fighters, law enforcers, defence personnel, government employees, journalists and elected public representatives have been selected to be inoculated in the first phase.
Want stories like this in your inbox?
Sign up to exclusive daily email
More Stories from Country