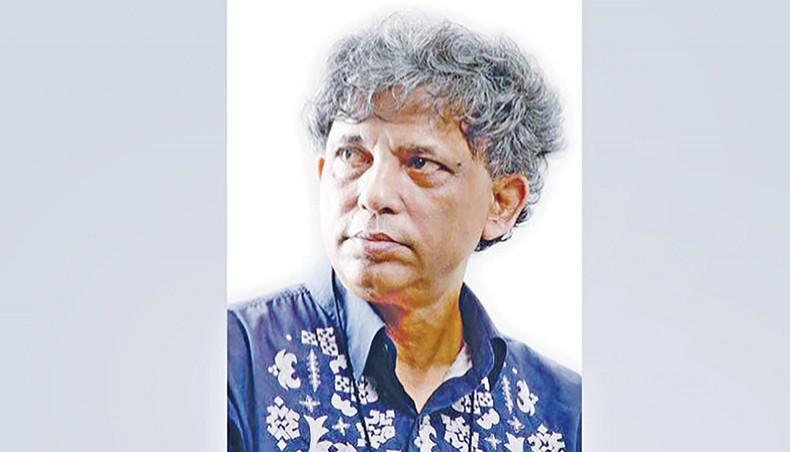 The 13th anniversary of death of the legendary playwright Selim Al Deen will be observed today.
Different organisations have arranged programmes marking the day.
Jahangirnagar University's drama and dramatics department will place floral wreaths on Selim Al-Deen's grave at JU campus in the morning. Besides, the department will stream an online programme on its Facebook page in the evening.
Theatre troupe Swapnadal will place floral wreath at the grave of Al Deen in the morning. The troupe will also organise a two-day theatre festival titled Natyacharja Selim Al Deen Smran Utsab 2021 in hybrid format to commemorate the life and works of Selim Al Deen.
Besides, an online programme will be held on the Facebook page named Boitalk at 9:00 pm. Shimul Yousuf, Chanchal Ashraf, Masood Imran Mannu and Sudip Chakroborty are scheduled to attend the programme, which will be hosted by poet Sohel Hasan Galib.
Selim Al-Deen was born in Senerkhil village of Sonagazi Upazila, Feni on August 18, 1949.
He negated the conventional concept of theatre, calling it western-influenced, and initiated the development of a different theatre form based on local tradition.
He also successfully implemented his theory in all of his plays including Shakuntala, Kittankhola, Keramat Mangal, Hathadai, Chaka, Jaibati Kainyar Mon, Hargaj, Bonpangshul, Nimojjon and Dhaboman.
In 1974, Al Deen joined as a lecturer at the Bangla department of Jahangirnagar University. The drama and dramatics department at JU was opened under his guidance in 1986. He also served as the founder chairman of the department.
His plays have been included in the curricula of the Dhaka University, Jahangirnagar University, Jadavpur University and others.
He received different awards namely National Film Award in 1994, Bangla Academy Literary Award in 1984, Ekushey Padak in 2007 and others. He passed away in 2008.
Want stories like this in your inbox?
Sign up to exclusive daily email
More Stories from Theatre