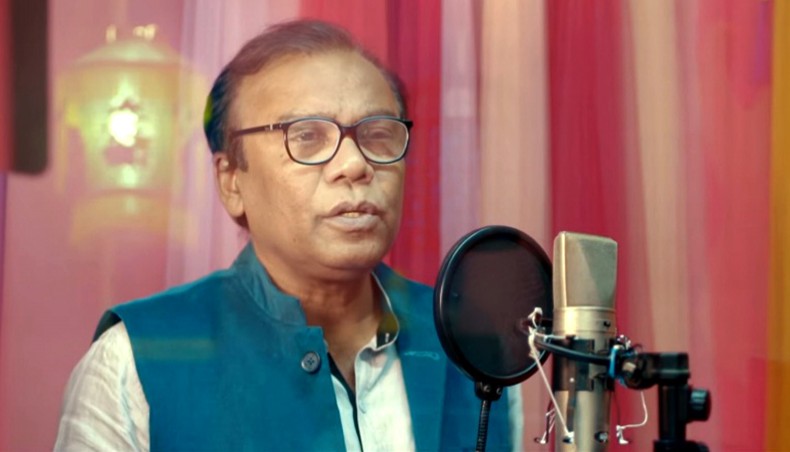 The music video of a spiritual song Bhober Maya rendered by actor-singer Fazlur Rahman Babu was released on YouTube on Tuesday noon.
The music video, which was released on the official channel of Rosemary Music, has garnered 981 views till Wednesday.
The song has been penned by Arif Majumder and tuned and composed by Mohidul Hasan.
Sheul Babu is the videographer and director of the 4:48-minute music video, which was released under the banner of Rosemary Music.
'The song Bhober Maya is a spiritual song. It reminds the listeners about death and afterlife. I recorded the song on December 4 and wanted to release the music video on
December 26 but could not follow through due to the COVID-19 crisis. I hope viewers will enjoy it,' Fazlur Rahman Babu, told New Age.
Fazlur Rahman Babu also spoke about his upcoming projects.
'I am looking forward to releasing a number of romantic songs and playback songs this year. I am currently working on a playback song which will be recorded on January 17. Besides, I will release another new music video soon,' mentioned Babu.
Want stories like this in your inbox?
Sign up to exclusive daily email