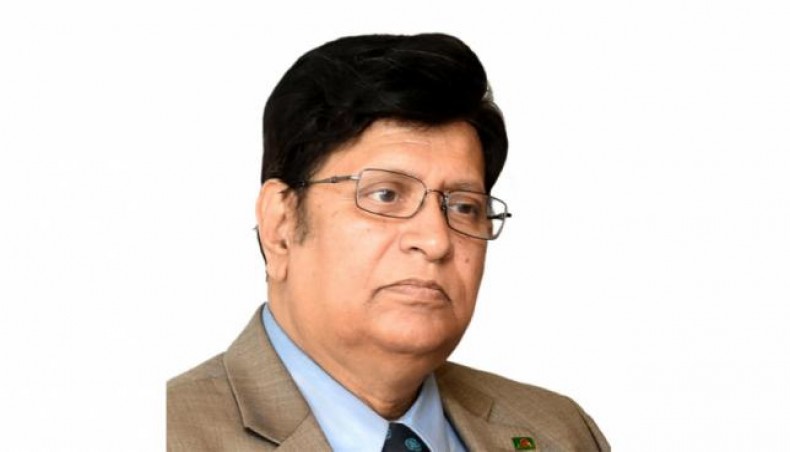 Bangladesh, China and Myanmar would hold a tripartite meeting at the level of foreign secretaries on January 19 on starting repatriation of the forcibly displaced Rohingya people to Myanmar.
Foreign secretary Masud Bin Momen would lead the Bangladesh side in the talks set to be held virtually, Bangladesh diplomatic sources said.
The meeting is scheduled to take place after a visit of Chinese foreign minister Wang Yi to Myanmar on January 11.
The Chinese minister discussed with Myanmar leader Aung San Suu Kyi about regional cooperation and China's role in brokering peace in Myanmar and in the potential repatriation of Rohingya refugees, according to Reuters.
Bangladesh foreign minister AK Abdul Momen on Wednesday expressed his hope that the tripartite talks at the level of foreign secretaries would be fruitful.
However, he observed 'a serious lack of seriousness' on the Myanmar said on taking back the Rohingya people from Bangladesh. Myanmar has verified very few people. They are very slow in the process too, he added.
The Myanmar authorities have taken about three years to assess eligibility of 42,040 Rohingya people for returning to their country from Bangladesh.
The military-controlled Myanmar has cleared only 27,640 Rohingyas in three years for taking back while rejecting about 14,400 members of the community on flimsy grounds, Bangladesh officials said.
The Bangladesh government continued to send lists of the displaced Rohingyas to the Myanmar authority and in the last instalment on Monday data on 2,30,717 Rohingyas were sent, a government official said, adding that Bangladesh sought clearance for 8,29,036 Rohingyas so far for sending them back to their home.
Some 8,60,000 Rohingyas, mostly women, children and aged people, entered Bangladesh fleeing unbridled murder, arson and rape during 'security operations' by Myanmar military in Rakhine, what the United Nations denounced as ethnic cleansing and genocide, beginning from August 25, 2017, according to the UN agencies.
Bangladesh handed over the first list to the Myanmar side in January 2018 expecting to start the process of repatriation.
Two attempts to start repatriation failed in 2018 as not a single Rohingya expressed willingness to go back to Myanmar citing lack of a conducive environment and security in Rakhine state of Myanmar.
The latest Rohingya influx took the number of undocumented Myanmar nationals and registered refugees in Bangladesh to over 1.1 million, according to estimates by UN agencies and Bangladesh foreign ministry.
Want stories like this in your inbox?
Sign up to exclusive daily email
More Stories from Foreign affairs