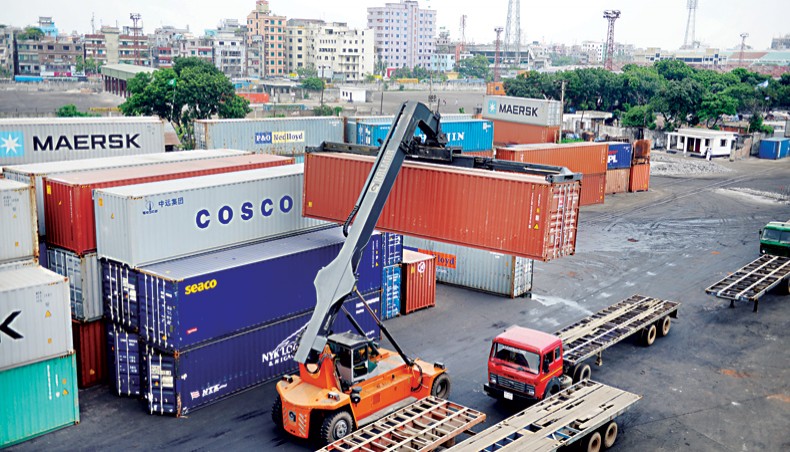 The Bangladesh Garment Manufacturers and Exporters Association is going to start automation of Utilisation Declaration issuance on January 16 to bring efficiency and transparency in the process.
There were allegations against many apparel exporters of misusing the bonded warehouse facility through tempering the UDs issued manually and allegations of corruption against BGMEA officials in issuing the UDs.
Against the backdrop of the allegations, the trade body took the initiative to automate the issuance of UDs to its member factories.
The BGMEA on Sunday issued a circular informing its members that the online submission process of UD applications, including those related to corrections and fees submission, would start on January 16.
'The BGMEA will not accept any manual submission of UDs from the date,' it said.
The circular said that the trade body had already trained representatives of factories on online submission of UDs.
'The idea behind the UD automation is to bring more efficiency and transparency. Commercial staff of the factories will not have to come to the BGMEA office as e-signature is effective for the online UD submission,' BGMEA president Rubana Huq told New Age.
Rubana said that the BGMEA began the UD automation process in 2015 but submissions could not be done online then.
'The incumbent board in 2020 took the initiative first for online UD submission and now the system has been fully digitalised,' she said.
She said that a transparent digital UD automation system would also help to take the industry to another level.
According to the BGMEA sources, the trade body processes an average of 1,000 applications for UDs per day and is now providing the service manually which involves a lot of paper work and physical activities to ensure the service is given properly.
Under the automated service system, the RMG exporters would be able to process UDs through uploading relevant documents from anywhere and applicants would be able to pay the service fees through a trusted online payment system, BGMEA officials said.
They said that the implementation of the automated system would help the BGMEA to make the process paperless while the system would automatically calculate the consumption amount through artificial intelligence.
Generally, government agencies issue UDs to the exporters all over the world but in Bangladesh, the government has charged the BGMEA and the Bangladesh Knitwear Manufacturers and Exporters Association with the issuance of the certificate to their members.
The trade bodies issue UDs to their members for the stated raw materials for import storage and export of ready garments as per the master letter of credit or contract.
The automation of UD issuance would expedite the exportimport process and also check forgery of documents and abuse of duty-free import facility by the exporters, people in the sector said.
Want stories like this in your inbox?
Sign up to exclusive daily email
More Stories from Apparel