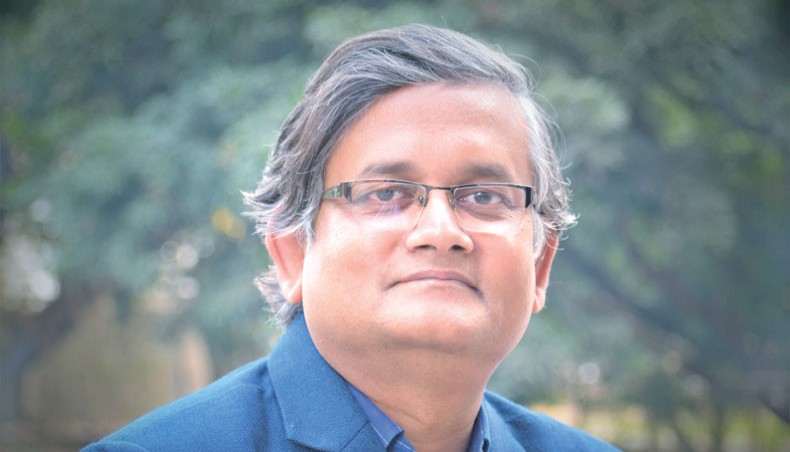 Fiction writer Ahmad Mostafa Kamal is looking forward to releasing a collection of freewheeling proses titled Je Pathe Hente Esechhi in February.
The book will be published under the banner of Nagree Prokashan. It will contain a total of 16 proses.
The book will give the readers a glimpse into a number of stories, which are written from personal leitmotifs of the author.
'These are not stories or essays or novels although written in the style of a story and many elements of novel can be found and it may seem, by looking at the structure, a collection of essays. The book is written in a slightly personal conversational style, these narratives have many different types of features,' Ahmad Mostafa Kamal told New Age.
'These writings are a little different from my regular writings - stories, novels or essays. There will be many personal leitmotifs in this book. It can be called alternative stories,' he added.
The book Je Pathe Hente Esechhi is scheduled to be published at the upcoming Ekushey Book Fair. It will also be made available on the website of Nagree Prokashan, rokomari.com along with different book shops in the capital.
He also shared his thoughts on the upcoming Ekushey Book Fair.
'Online book stores sell books throughout the year. It won't make much difference if the book fair is arranged virtually. As all activities in all the fields have resumed, the book fair can also be arranged physically,' said Mostafa Kamal, whose short story titled The Story of Hilsa Fish, Jackfruit, Or, Perhaps, Life was shortlisted for the Pushcart Prize, an American literary award by Pushcart Press.
Ahmad Mostofa Kamal's notable books include Dwitiya Manush, Ashru o Raktapater Galpa, Kothao Ekhono Maya Rahiya Gelo, Andha Jadukar, Kannaparba, Niruddesh Jatra, Sangsayider Ishwar, Agantuk, Sabcheye Karun Sundar, Shilper Shakti Shilpir Daay, Bangla Galper Uttaradhikar and others.
Want stories like this in your inbox?
Sign up to exclusive daily email
More Stories from Literature