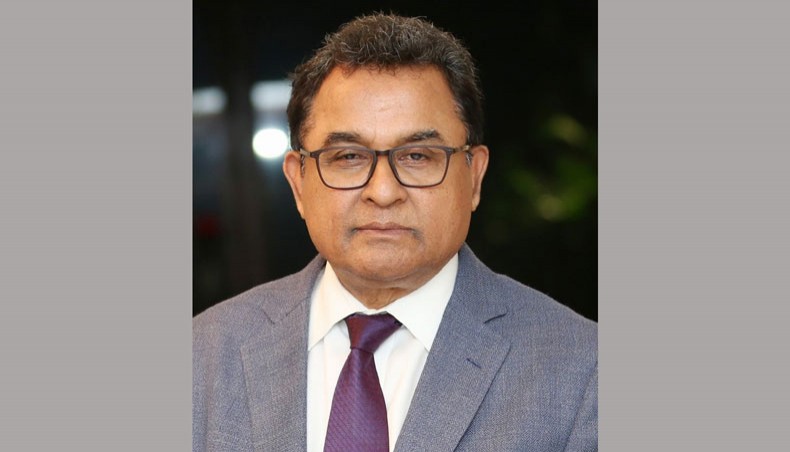 The World Bank on Wednesday iterated that the country's gross domestic product would grow by 1.6 per cent in the financial year 2020-2021 due to the lingering COVID-19 pandemic.
Finance minister AHM Mustafa Kamal, however, dismissed the WB's latest forecast, saying that the projection should not be given importance.
The GDP growth projection for Bangladesh for FY21 in the WB report 'January 2021 Global Economic Prospects' is similar to the projection the lending agency made in its report 'South Asia Economic Focus: Fall 2020' released in October, 2020.
Mustafa Kamal, while commenting on the WB projection after chairing online meetings of the cabinet committees on national purchases and economic affairs, said that the WB estimate should be undermined.
He said that he knew why the WB made such a projection, without elaborating reasons. He noted that the WB's previous projections even differed with International Monetary Fund although both the organisations are housed in the same building.
For the FY21, the government policy makers lowered GDP growth rate projection to 7.4 per cent from 8.2 per cent at a meeting of the coordination council on macro-economy and budget management held on December 31, 2020.
While interpreting South Asian economic prospect in the latest report, the WB said that Bangladesh's economic recovery would be moderate even in the next fiscal year.
In FY2021-2022, the country's GDP growth would be 3.4 per cent, it said.
The government has set a projection of 7.7 per cent GDP growth rate for FY2021-22 at the same meeting of the coordination council on macro-economy and budget management.
The COVID-19 outbreak has hampered economic activities across the board since the last quarter of the last financial year 2019-20, scaling down the country's GDP growth rate to 5.2 per cent from the projected growth of over 8 per cent for the year.
But the WB estimated GDP growth rate at 2 per cent in FY2019-20.
The WB said that the COVID-19 pandemic had caused deep output losses and contributed to a sharp rise in poverty and unemployment in South Asia.
Output in the region was contracted by an estimated 6.7 per cent in 2020, reflecting the effects of the pandemic and nationwide lockdowns, particularly in Bangladesh and India, said the WB.
WB said that the recovery would be particularly modest for Bangladesh that rely on manufacturing exports and Bhutan, Maldives, Nepal and Sri Lanka which rely on tourism.
The WB said that an additional stress on domestic banks in the region could be triggered by the economic consequences of a more protracted recovery from the pandemic.
It identified rise in bankruptcies and weakening of the balance sheets of the banking and non-banking sectors among several economies, including Bangladesh, Bhutan, India and Sri Lanka, as major risks.
Want stories like this in your inbox?
Sign up to exclusive daily email
More Stories from Country