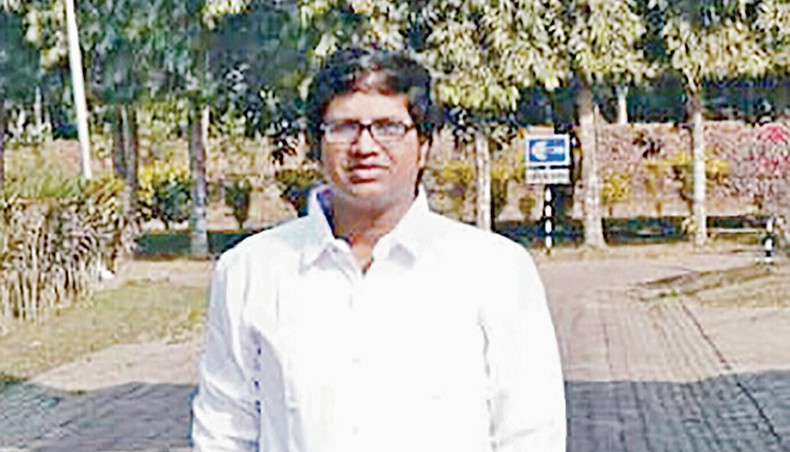 Poet Bijoy Ahmed is looking forward to releasing his sixth collection of poems titled Tarmuj Phaler Desh in February.
The collection of poems will be published under the banner of Chaitanya Prokashani. It contains a total of 50 poems addressing religion, faith, love, rural life and others.
'Tarmuj Phaler Desh covers themes such as the agrarian society of Bengal, religion, human relationship, happenings in contemporary society and more. Besides, the poems portray local myths,' Bijoy Ahmed told New Age.
'Though each poem is unique in Tarmuj Phaler Desh, together they tell the story of a region that has witnessed conflicts for thousands of years,' added Bijoy Ahmed.
Readers can pre-order the collection of poems on the website and Facebook page of Chaitanya Prakashani. Besides, readers will be able to collect it from online platforms and book shops including Batighar in future.
Bijoy Ahmed also shared his thoughts on the upcoming Ekushey Book Fair.
'It would have been better if it had been possible to stop everything until the new coronavirus wave passed. But, since it is not possible to shut down everything due to economic reasons, a small-scale book fair can be arranged following health directives. We have to consider the interests of the people involved in the publishing industry,' mentioned Bijoy Ahmed.
Earlier, Bijoy Ahmed published five collections of poems namely Sarkas Tnabur Gaan, Muchki Hasir Kabita, Shasya O Pashupalaner Smriti, Ami Iyasin Ami Borodhan and Komiks, Kyamera, Travelog.
Want stories like this in your inbox?
Sign up to exclusive daily email
More Stories from Literature