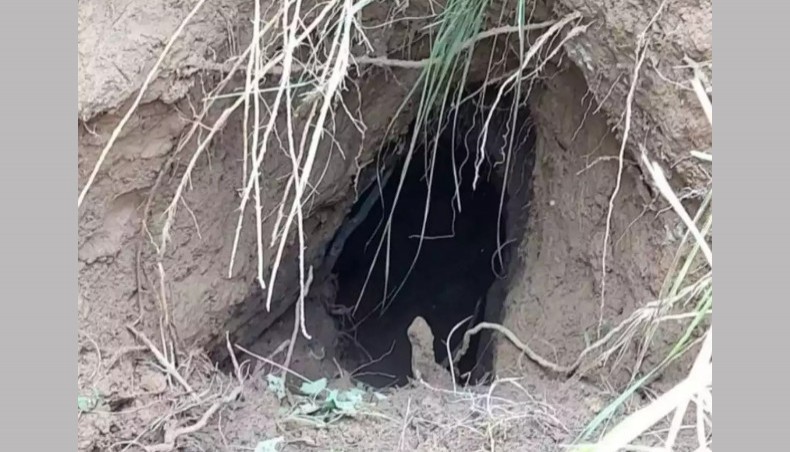 The Assam police found a 200-metre long tunnel that connects India and Bangladesh in Karimganj on Friday.
They found this while rescuing a man who was abducted from there, said SP Mayank Kumar. The police believe the tunnel is used for international smuggling or abduction, report The Times of India.
They unearthed the tunnel while rescuing Dilwar Hossain who was abducted on December 28, 2020. The abductors had called his family demanding a ransom of Rs 500,000.
After returning, Dilwar informed the police about the tunnel and on Friday, a special team conducted a search operation in Balia area.
Mayank also said the tunnel was hidden deep inside a forest with a barbed fence over it. Dilwar said the tunnel leads to Sylhet and miscreants used it regularly to smuggle goods or take abducted people to the other side.
'BSF has already been asked to close the Indian side of the tunnel,' Mayank said.
There are around 63 'natural gaps' along an approximately 92km-long border in Karimganj, Dilawar said.
Infiltration is rampant through these places as there are 22 unfenced patches.
In May 2018, a similar tunnel was found at Madanpur in Karimganj which was used for cattle smuggling.
Want stories like this in your inbox?
Sign up to exclusive daily email