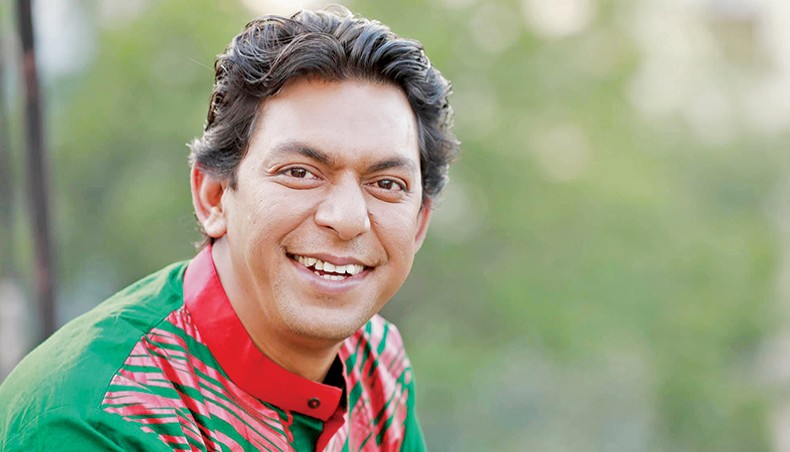 Two-time National Film Award-winning actor Chanchal Chowdhury urged viewers to play a role by watching quality contents only and avoid low-quality contents that are released for increasing subscribers, views and likes on YouTube.
'Viewers can play an important role in improving quality of online contents. I urge all to watch quality contents and avoid low-quality contents that are being released by makers eyeing more views and likes on YouTube. If people reject low-quality contents, their number will decrease in the coming days,' Chanchal Chowdhury told New Age.
Chanchal won the National Film Award twice. Once for his role in Giasuddin Selim's acclaimed film Monpura in 2009 and another for playing the protagonist in Amitabh Reza's Aynabaji in 2016.
Speaking about how the year 2020 has been for him, Chanchal said, 'The entertainment industry was hit hard in 2020. Shootings for both small and silver screen ventures were cancelled due to the COVID-19 outbreak. Besides, I have turned 90 per cent offers down due to the COVID-19 crisis. I would like to mention two works of mine from 2020 namely the song Sorboto Mangal Radhe and my web series Taqdeer.'
Chanchal Chowdhury also spoke about his upcoming ventures.
'I have no special plan for 2021. I have been waiting for the COVID-19 crisis to end. I have completed shootings for two films namely Hawa and Pap-Punya. Both of them were scheduled to be released in 2020 but got postponed due to the health crisis,' said Chanchal.
'I am an optimist. I hope life will return to normal soon. We can't let our guard down on the shooting floor yet as we are facing an invisible enemy. We are taking up projects to ensure our survival. I am looking forward to releasing two already completed films after the situation improves. I hope viewers will find my work entertaining,' Chanchal added.
The actor also shared his opinion about the censorship in online and OTT platforms.
'Those who are involved in creative activities, they have a responsibility to society at large. They should be vigilant about what contents should be released and what should not be made available online. Directors, producers, online platforms and artistes should be aware about the importance of quality online contents. We should avoid creating contents that spreads negativity in society,' shared Chanchal.
'I hope the crisis will be over soon and we will be able to return to work without fear,' Chanchal ended.
Want stories like this in your inbox?
Sign up to exclusive daily email