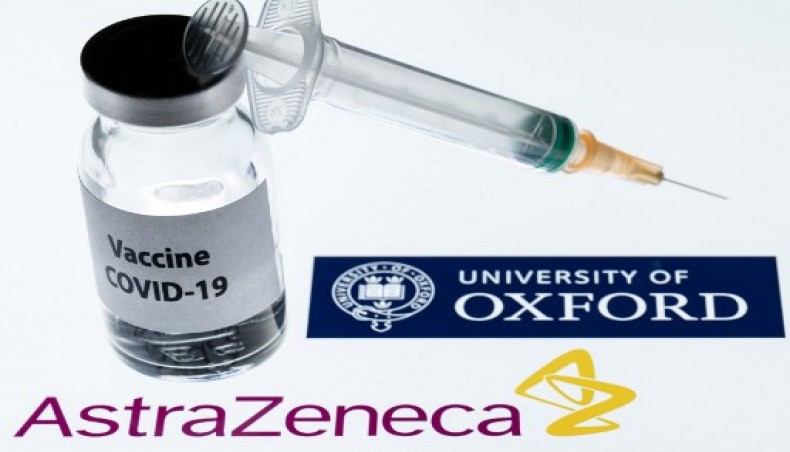 Britain on Wednesday became the first country in the world to approve AstraZeneca and Oxford University's low-cost COVID-19 vaccine, raising hopes it will help tackle rising cases and ease pressure on creaking health services.
The independent Medicines and Healthcare products and Regulatory Agency said the vaccine 'met its strict standards of safety, quality and effectiveness', and a roll-out was set for January 4.
Prime minister Boris Johnson, who spent several days in intensive care with COVID earlier this year, called it 'truly fantastic news' and 'a triumph for British science'.
'We will now move to vaccinate as many people as quickly as possible,' he tweeted. Britain has already approved the Pfizer/BioNTech vaccine for general use, and some 800,000 people have received a first dose in the country's biggest ever vaccination drive.
But as daily COVID infection rates hit record highs, the government is pinning its hopes on the Oxford/AstraZeneca jab, which is cheaper to produce, and easier to store and transport.
Unlike the Pfizer-BioNTech vaccine, it does not require ultra-low freezing temperatures and can use normal refrigerated supply chains, making it a more attractive proposition globally.
The partners, who have billed it as a 'vaccine for the world', have also promised to provide it not-for-profit to developing nations, and hope to make up to three billion doses in 2021.
Meanwhile, Phase 3 trials of a Sinopharm coronavirus vaccine found it was 79 per cent effective, the Chinese pharma giant said Wednesday, lower than rival jabs developed by Pfizer-BioNTech and Moderna but a potential breakthrough in the battle to stem the pandemic in Asia.
China, where the pandemic first emerged, has been racing against the West to develop its own COVID-19 vaccines, with five already in large-scale Phase 3 clinical trials but none officially approved yet. Wednesday's announcement was the first data released regarding the efficacy of a Chinese vaccine candidate.
'The protective effect of the (Sinopharm CNBG Beijing) vaccine against COVID-19 is 79.34 per cent,' said the Beijing Institute of Biological Products, a Sinopharm subsidiary that has been developing a vaccine with CNBG.
Sinopharm has applied to China's drug regulator for approval of the inactivated coronavirus vaccine, the statement said, a type of inoculation using particles of the pathogen.
But China has struggled to gain international trust for its vaccine candidates, hindered by a lack of transparency on test results.
Iran launched Tuesday the first phase of a clinical trial of a vaccine developed in the Islamic Republic, the region's country hardest hit by the pandemic, state television reported.
'The first vaccine against the coronavirus, developed by Iranian researchers, has been unveiled by injecting three people,' the public broadcaster said.
The novel coronavirus has killed nearly 55,000 out of more than 1.2 million people infected in Iran, according to health ministry data.
Want stories like this in your inbox?
Sign up to exclusive daily email
More Stories from Miscellany