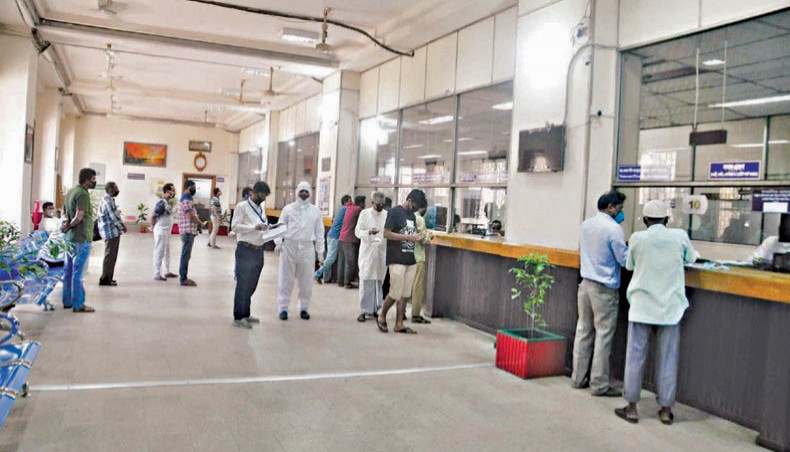 One-third of the country's banks are holding three-fourths of the deposits in the country's banking sector, according to Bangladesh Bank data.
The BB data showed that 22 out of the 58 banks were holding 72.84 per cent or Tk 9,72,866 crore of Tk 13,45,436 crore in deposits kept by severs in the country's banking system as of September, 2020.
Former Mutual Trust Bank managing director and chief executive officer Anis A Khan told New Age, 'State-owned, Sharia-based and well-performing banks have managed to attain higher amounts of deposits.'
As the government-owned banks have been operating for long, they are getting higher amounts of deposits, he said, adding, 'Even after the surfacing of scams and irregularities, the state-owned banks are doing well in terms of deposit collection as people still have trust in those banks due to the government's ownership.'
The Islamic Sharia-based banks are also gaining deposits in notable volumes as people prefer keeping funds in such banks, said Anis, also a former chairman of the Association of Bankers Bangladesh.
Encouraged by the trend, a number of traditional banks have already converted them into Sharia-based ones to attain higher amounts of deposits, he said.
The well-performing banks are also getting deposits, said Anis, adding, 'The banks have managed to attain higher public trust by offering competitive products and services to their customers.'
Of the banks holding a substantial amount of deposits, state-owned Sonali Bank, also the oldest bank in the country, was holding 8.56 per cent or Tk 1,15,158 crore of the total deposits in the banking system.
Along with Sonali Bank, Islami Bank Bangladesh Limited was the other bank which was holding more than Tk 1,00,000 crore in deposits.
The amount of deposits in IBBL was Tk 1,07,802 crore, which is 8.01 per cent of the deposits in the banking system as of September.
Besides Sonali and IBBL, 20 other banks were also holding substantial amounts of funds, ranging between 2 per cent to 6 per cent of the banking system deposits.
Of the 22 banks, five banks, including IBBL, are Islamic Sharia-based banks and another five banks are state-owned banks, including Sonali Bank.
As of September, Agrani Bank had Tk 77,478 in deposits, Janata Bank Tk 71,010 crore, Rupali Bank Tk 49,187 crore, Pubali Bank Tk 41,152 crore, First Security Islami Bank Tk 40,148 crore, NBL Tk 39,195 crore, UCB Tk 37,707 crore, DBBL Tk 35,417 crore, EXIM Bank Tk 34,168 crore, Southeast Bank Tk 32,884 crore, Al-Arafah Islami Bank Tk 32,668 crore, Standard Chartered Bank Tk 31,885 crore, Social Islami Bank Tk 29,472 crore, Bank Asia Tk 29,385 crore, BRAC Bank Tk 28,726.56 crore, City Bank Tk 28,476 crore, IFIC Bank Tk 28,398 crore, BKB Tk 27,882 crore, Trust Bank Tk 27,737 crore and AB Bank Tk 26,930 crore in deposits.
Anis said that the banks which had failed to attain satisfactory amounts of deposits might be facing problems like financial irregularities, tussle among the board members, lower profitability, and a lower range of products and services, the banker said.
Good products and offers of banks attract customers and subsequently lead the customers to keep deposits in such banks, said Anis.
The third and fourth generation banks are also facing market competition in gaining deposits.
Want stories like this in your inbox?
Sign up to exclusive daily email
More Stories from Banking