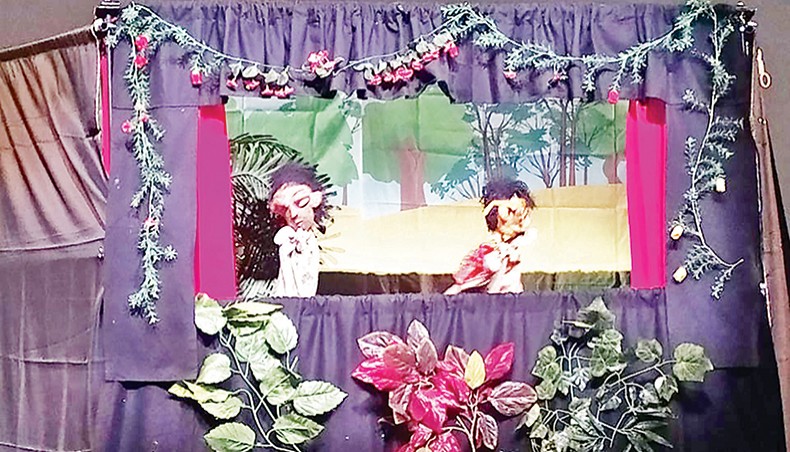 Popular puppet troupe Jolputul Puppets entertained the audience staging puppet shows at the National Art Gallery Auditorium of Bangladesh Shilpakala Academy on Friday.
The programme was organised by cultural organisation Antar Katha.
Jolputul Puppets staged Shahriar Shawon-directed productions Abak Jalpan and Khanjkata at the show.
The production, an adaptation of the popular short story by Sukumar Ray, revolves around communication gap due to the difference in language where an elderly man seeks water from people of a locality but is unable to explain himself.
A traveller, while passing through a village, becomes thirsty. He approaches the locals and asks them to give him water but the villagers fail to understand him due to language barrier.
He comes across a fruit seller, an old couple, a poet and finally a scientist and each of them interprets the meaning of the word water in their own way and the story moves forward.
The troupe next staged the puppet show titled Khanjkata. The production aims at raising awareness about the COVID-19 pandemic.
'We staged the puppet shows to entertain the children and make them aware about COVID-19. We hope such programmes can help children develop emotional intelligence and make them more compassionate and liberal,' Rahim Sumon, convener of Antar Katha, told New Age.
Want stories like this in your inbox?
Sign up to exclusive daily email
More Stories from Theatre