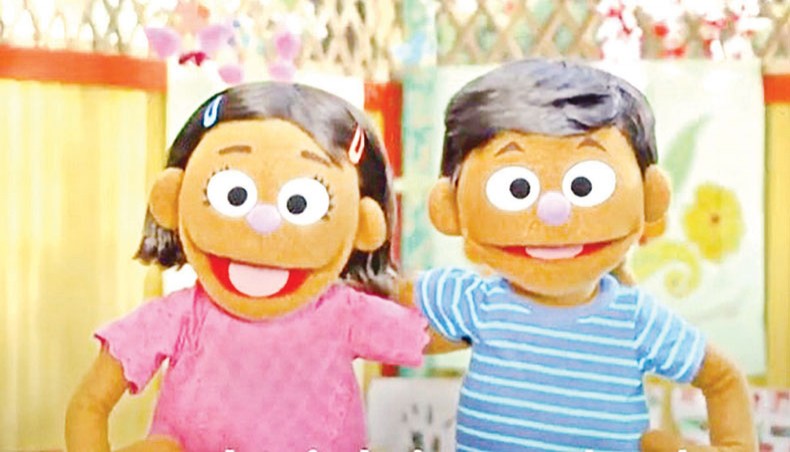 Sesame Workshop, the non-profit educational organisation behind Sesame Street, has unveiled its first Rohingya muppets Noor and Aziz, said a press release.
Noor Yasmin, a 6-year-old Rohingya girl, and her twin brother Aziz live in a Rohigya camp in Cox's Bazar. They will be featured in Rohingya-language content for children affected by displacement.
They are being featured as part of the Play to Learn programme in partnership with BRAC, an international development organisation, the International Rescue Committee (IRC), and New York University's Global TIES for Children.
Play to Learn is delivering education to the children of displaced Rohingya families who fled to Bangladesh from Myanmar.
The two new characters, along with familiar Sesame Street muppets like Elmo and Elmo's dad, Louie, will be featured in new video segments on social-emotional learning, math, science, and health and safety.
The video segments will be shared through BRAC's Humanitarian Play Labs and additional direct services. Facilitator trainings, storybooks, and printed educational resources will accompany the new video segments and would be integrated into BRAC and IRC's direct services in the coming year.
Want stories like this in your inbox?
Sign up to exclusive daily email