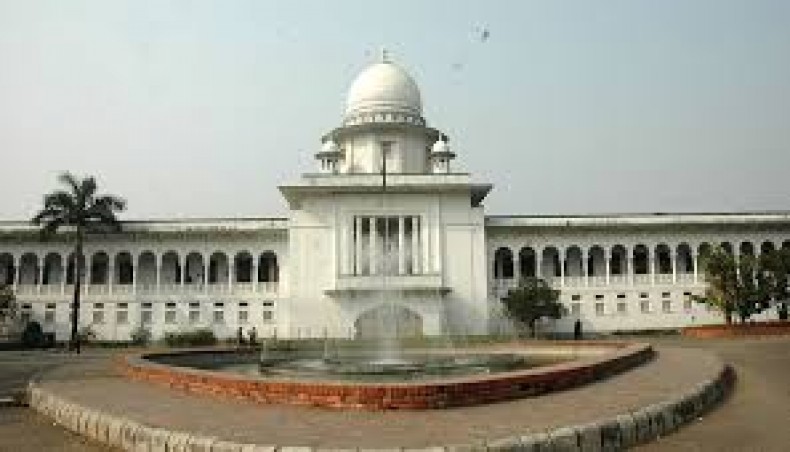 The High Court on Thursday was annoyed at the Anti-Corruption Commission's failure to identify the government officials, politicians, businesspeople and others who were involved in laundering money to Canada.
The virtual bench of Justice Md Nazrul Islam Talukder and Justice Ahmed Sohel granted the government and the Anti-Corruption Commission fresh time until February 28 for submitting detailed reports on those involved in siphoning money abroad, including to Canada, the USA and Australia.
The court expressed annoyance, stating 'The trial of the money launderers might not be held, but can't we see the names of money launderers.'
The HC bench made the remark when Khurshid Alam Khan appearing for the ACC told the court that it could not share the intelligence unless the financial intelligence unit of Canada permitted the Bangladesh Financial Intelligence Unit in this regard.
The court rebuked the ACC after it submitted a report with a list of 47 money laundering cases in which it submitted charge sheets and 88 other money laundering cases which were under investigation.
The foreign ministry in a report to the court said that the Bangladesh mission in Canada on December 14 'has been instructed to furnish information on the names and address of the persons who are alleged in the money laundering in Canada on an urgent basis'.
The Bangladesh Financial Intelligence Unit said in its report to the court that it had requested the financial intelligence unit of Canada to provide the names and addresses of all Bangladeshi persons who might have laundered money from Bangladesh to Canada as soon as possible.
'Canada is yet to respond and we are waiting for the response,' the BFIU added.
The foreign ministry in its reply told the court that the foreign minister came to know about the names and addresses of 28 people, mostly government officials who laundered money to Canada and the ministry later requested the Bangladesh mission in Canada to verify the information.
The attorney general told the court that the government could not submit to the court lists of money launderers obtained unofficially.
Want stories like this in your inbox?
Sign up to exclusive daily email
More Stories from Country