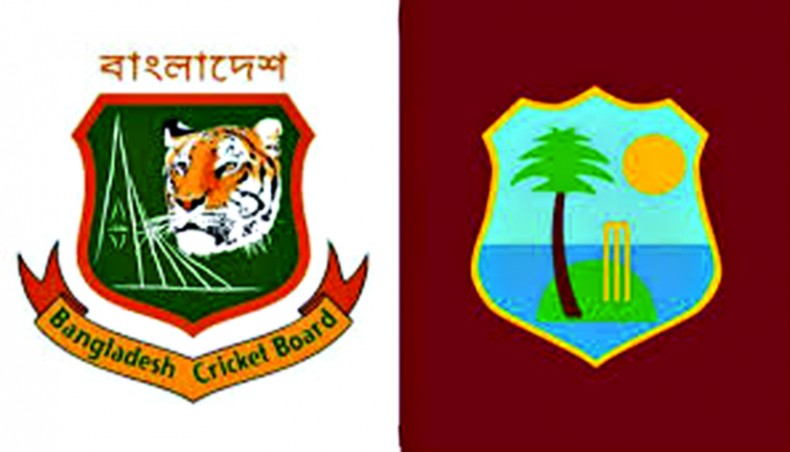 Bangladesh Cricket Board on Tuesday confirmed the itinerary of West Indies cricket team who will visit in January-February for first series in Bangladesh after COVID-19 disruption.
The Caribbean team will play three one-day internationals and two Tests against the home side, said the BCB.
According to an itinerary released by the BCB, the Caribbean side will arrive on January 10 and will quarantine for seven days before playing their first game – a warm-up match against a local selection on January 18.
The first two ODIs of the series will be held in Dhaka respectively on January 20 and 22.
Chattogram will host the final ODI on January 25 and before a four-day warm-up match and first Test, which is scheduled from February 3-7.
Sher-e-Bangla National Stadium in Dhaka will host the final Test from February 11-15.
'We will keep them in a bio-secure environment during the tour,' said BCB chief executive officer Nizamuddin Chowdhury.
'We are now working with West Indies Cricket Board about hosting the series,' he said.
Akshai Mansingh, director of CWI and Paul Slowe, head of CWI security visited Bangladesh earlier this month to see the arrangement of BCB.
'Times are changing and everybody is keen to see the return of international cricket. Our coming to Bangladesh was to see if this would be possible early next year,' Mansingh told reporters in Dhaka during a press conference on December 2.
'I have to say that the protocols that were described to us by the BCB, were very, very well thought-out,' he said.
Zimbabwe was the last international team to visit Bangladesh in February-March before the country was hit by COVID-19 pandemic.
Want stories like this in your inbox?
Sign up to exclusive daily email
More Stories from Cricket