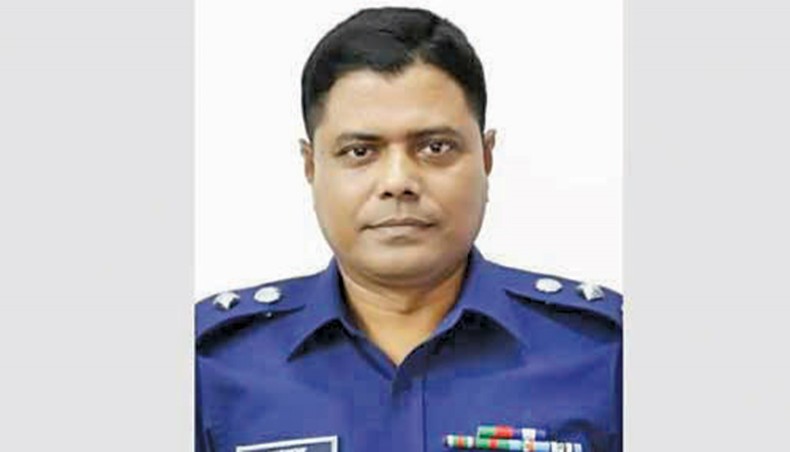 The Rapid Action Battalion investigator has recommended departmental actions against former Cox's Bazar police superintendent ABM Masud Hossain for his inaction and negligence concerning the killing of former army major Sinha Mohammad Rashed Khan.
In a briefing on Sunday, RAB media wing director Lieutenant Colonel Ashique Billah said that they recommended departmental actions against ABM Masud in the Sinha murder case charge sheet that was submitted on the day.
Ashique said that former officer-in-charge of Teknaf police station inspector Pradeep Kumar Das had been running a Yaba business at Teknaf, Cox's Bazar, where he had created an atmosphere of terror.
Though police super ABM Masud was aware of Pradeep's activities he did not take any action against him, said Ashique.
Pradeep, said RAB officers, tortured local journalist Faridul Mostafa and others who raised their voice against his illegal activities. He also filed a case against the journalist.
Faridul was in Cox's Bazar jail for 11 months in poor health after he was arrested in September past year by then Teknaf OC Pradeep. Faridul is now on bail.
Pradeep, who is currently in jail custody over Sinha killing, and his associates filed the case against him for reporting on their misdeeds in Teknaf, Faridul's family alleged.
SP Masud was aware of those incidents too but refrained from taking any action against Pradeep, said the RAB officers.
The RAB investigating officer found that the police super had acted unprofessionally and had negligence in his duties and these were mentioned in the charge sheet, said Ashique.
Analysing the entire incident, he went on, the investigator found that the police super had lapses in carrying out his duties and therefore recommended that there must be departmental and administrative actions against him.
Also the SP did not visit the spot of the incident and ensure immediate treatment for Sinha, he added.
RAB-15 officer senior assistant superintendent Khairul Islam, who led the investigation, submitted the charge sheet to the Cox's Bazar senior judicial magistrate court of Tamanna Farah at around 10:30am accusing 15 suspects of involvement in the murder and of abetting the perpetrators.
Amid criticisms, the home ministry in mid-September transferred police super ABM Masud Hossain to Rajshahi from Cox's Bazar, a week after a court had rejected a plea for including him as a suspect in the murder case.
ABM Masud said that he was yet to learn the details about the recommendations against him in the charge sheet and he could give his comment only after he had known them.
Want stories like this in your inbox?
Sign up to exclusive daily email
More Stories from Country