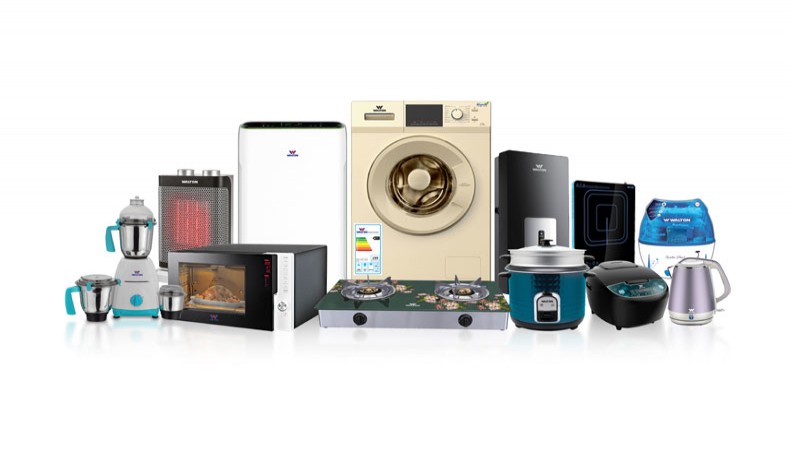 Bangladeshi electronics producer Walton is showcasing and selling around 200 models of home appliances as part of its 'Digital Campaign Season 8'
The campaign offers its washing machine and microwave oven customers the benefits of free appliances like refrigerator, television, air conditioner etc. or sure cash vouchers worth of up to 500 per cent of the product's value purchased from any of the Walton Plazas or distributors' outlets.
Walton is showcasing washing machines, room heaters, geysers or water heaters, ovens, electric kettles, rice cookers, blenders and juicers, induction cookers, electric lunch boxes, hair dryers, trimmers and shavers, said a press release on Saturday.
The local electronics brand in the winter set a target of grabbing remarkable portion of these home appliances' entire domestic demands like the previous couple of years.
Walton Home Appliance product manager Janesar Ali said, 'Walton offers various customer benefits upon the purchase of washing machine and microwave oven under the nationwide ongoing Digital Campaign Season 8.'
This winter, Walton is showcasing and selling 13 models of microwave oven, featured with meat or fish defrost facility. Prices of these microwave ovens are set between Tk 6,990 and Tk 19,000. Besides, total of 14 models of Walton brand's automatic and semi-automatic washing machines, featured with energy efficient inverter technology, front and top loading systems, are available in the domestic market.
Customers can buy any of the models of Walton washing machines with different capacities, ranging from 6.5 to 12 kg, between Tk 6,900 and Tk Tk 48,000.
Want stories like this in your inbox?
Sign up to exclusive daily email
More Stories from Commodities