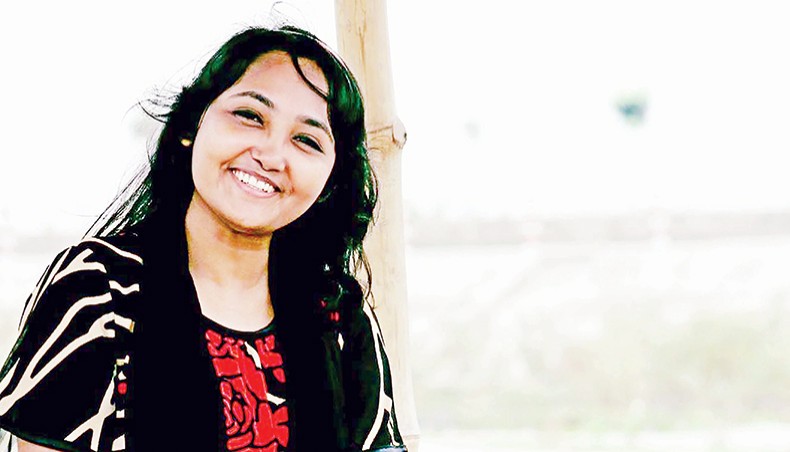 Tasnuva Orin's second anthology of poems titled Jalpai Bishad Payra will hit book stalls at the upcoming Ekushey Book Fair.
The work, which will be published under the banner of Boibhob Prakashani, will contain a total of 56 poems.
It will be the second collection of poems by Tasnuva. Her first work titled Trikaldarshi Belpata was awarded Jibanananda Das Pandulipi Puraskar 2018 by Prothoma.
Her upcoming work Jalpai Bishad Payra will give the readers a glimpse into human emotions.
'Jalpai Bishad Payra will contain fifty six poems depicting human emotions. I have used the white dove, which is called the messenger of peace, metaphorically. However, it also feels emotions like sorrow and sadness. The poems will give readers a glimpse into the pain of death, separation, exploitation of people and others,' Tasnuva told New Age.
Readers can pre-order the book on the website of Boibhob Prakashani.
She also shared her concern over the upcoming book fair scheduled to be held in February on Bangla Academy premises.
'As the COVID-19 situation in Bangladesh has not improved, we are still uncertain about the upcoming book fair. Publishing houses can sell their books on online platforms or at virtual book fair,' pointed out Tasnuva Orin, who also shared her future plans.
'I am looking forward to publishing another collection of poems after Jalpai Bishad Payra. I am also working on a novel,' she ended.
Want stories like this in your inbox?
Sign up to exclusive daily email
More Stories from Exhibition