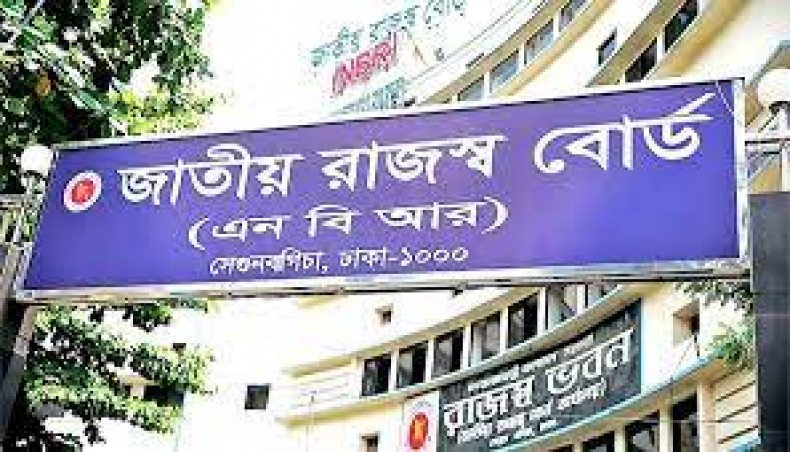 The National Board of Revenue will reward 101 consumers each month for their value-added tax payment to encourage shoppers to buy goods and services from shops having electronic fiscal devices and obtain EFD-generated invoices against any purchase.
The revenue board on Sunday issued a policy on giving cash reward through lottery on invoices generated from the EFD Management System.
The first prize winner will get Tk 1 lakh in cash while the second prize winner will receive Tk 50,000, according to the policy.
The number of third and fourth prizes is five and 94 respectively. The third prize winners will get Tk 25,000 each and the fourth prize winners Tk 10,000 each.
On November 26, NBR chairman Abu Hena Md Rahmatul Muneem announced that they were going to hold a lottery on EFD generated invoices from January to encourage consumers to receive invoices and pay VAT properly.
So far, the revenue board has installed EFDs at 1,000 shops in Dhaka and Chattogram.
It will also install EFDs or sales data controllers at another 10,000 shops across the country by June 2021.
In the second phase, one lakh EFDs will be installed across the country and the NBR has already approved the purchase of one lakh EFDs at a cost of Tk 317 crore from a consortium of China-based SZZT Electronics and local Synesis IT.
The NBR in August 2018 made the use of EFDs or SDCs or point of sales software mandatory for 24 types of shops and service providers that include hotels, restaurants, sweetmeat shops, jewellery shops, electric and electrical household items, departmental stores and large and medium-scale firms.
All the EFDs, SDCs or POS machines will be connected to the server of the EFDMS so that VAT officials can capture real-time sales data.
Consumers will get an invoice (Mushok 6.3) against any purchase of goods and services from shops having EFDs.
The NBR will arrange a lottery on the invoices and give cash prizes to winners each month so that consumers become encouraged to receive the invoices, as proof of VAT payment, the policy said, adding that the invoices would be considered as coupons for the lottery.
Invoices to be issued in the previous month will be considered as eligible for the lottery to be held on the fifth day in next month.
The NBR will announce the winning invoice numbers within three working days of holding the lottery.
Winning invoice holders will be considered for the prize.
Winners will have to apply to any field-level VAT offices in a prescribed format claiming the prize within the month of the holding of lottery.
All prizes will be given through cheques and the first three prizes will be handed over to the winners from the revenue board while the fourth prize will be distributed instantly from the field offices.
Want stories like this in your inbox?
Sign up to exclusive daily email
More Stories from Commodities