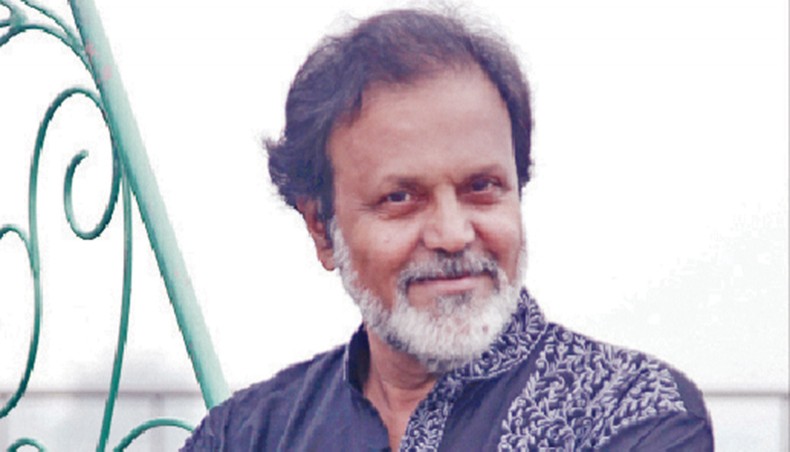 Renowned actor Tariq Anam Khan, who has bagged the best actor award in the principal role at National Film Awards 2019 for the film Abar Basanta, said he is eager to act in good films that can enrich country's film scene and help it bounce back.
'This is my second National Film Award. I received my first National Film Award in 2014 as best actor in negative role but the news of me winning National Film Award as best actor in the principal role triggered a bigger response from both my fans and online news portal sites. I have been greatly inspired by the award. I am eager to act in good films that can enrich our film scene and help it bounce back,' Tariq Anam Khan told New Age.
Tariq Anam portrayed a 65-year-old industrialist named Imran Chowdhury, who had lost his wife 15 years ago and lives by himself, in Abar Basanta.
'Abar Basanta revolves around an atypical plot. The film gives viewers a glimpse into the lonely lives of the elderly people. It also portrays that age is just a number and it is no bar to friendship. The film has received huge response from film lovers across the country,' added Tariq Anam Khan.
'The films, namely No Dorai, Abar Basanta and Maya: The Lost Mother, which received National Film Award 2019 in different categories are all atypical films. Film lovers can easily relate themselves to the characters of the films. The success of atypical films at National Film Award 2019 will surely inspire young and talented filmmakers who can think outside the box. The local film industry will bounce back if atypical films are produced in large numbers,' mentioned Tariq.
'The Iranian and Korean film industries were struggling like Dhallywood when they began their journey but nowadays both are well-established at global level. In the '70s, the Mumbai-based film industry in neighbouring India was not as developed as it is today. If our filmmakers continue to produce atypical films the local film industry will gradually bounce back,' said Tariq Anam Khan, who is currently busy shooting for a web film titled Jadi Kintu Tabuo and a government grant-winning film Gangkumari.
The actor also shared his views on OTT platforms, which are becoming rapidly popular among local viewers.
'Viewers have more options when watching films on OTT platforms. One can check a film's rating, cast, crew, story and more before watching it on OTT platforms. It is a new trend and I think it will have a positive impact on our film industry,' said Tariq Anam Khan, who considers cinemas a place of socialisation where families can enjoy quality time.
'Watching films in cinemas offer us the chance to enjoy our favourite films with a large group of people. We can watch films together with our friends, family members and socialise with near and dear ones and have a great time,' he ended.
Want stories like this in your inbox?
Sign up to exclusive daily email