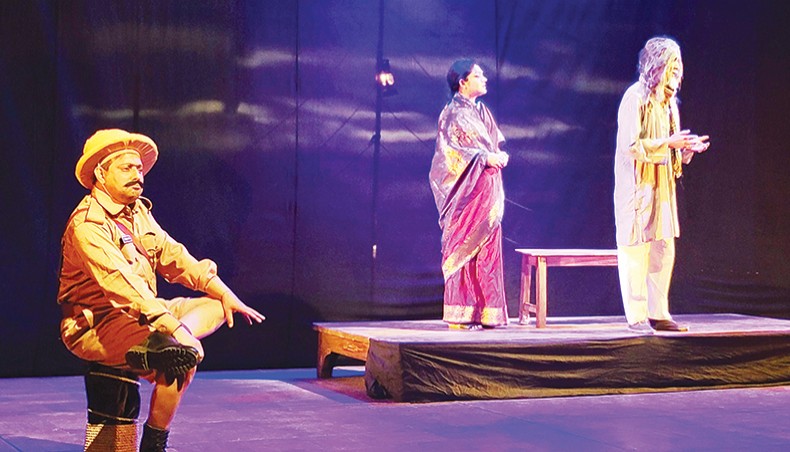 Theatre troupe Theatre staged its 34th production titled Nikhai at the Experimental Theatre Hall of Bangladesh Shilpakala Academy on Saturday.
Nikhai, a romantic play, has been written and directed by Gazi Rakayet.
The play unravels a man's romantic past at the time of British colonial period. It gives the audience a glimpse into how social class disrupts relationships.
The story revolves around a dishevelled old man named Arafan Bhuiyan who lives at a river port. Moments later, he is joined by a police inspector named Shakhawat and his wife Forida, who come to the port to cross the river.
While waiting for boat, they start a conversation and the unkempt Arafan gradually opens his heart up to them and reminisces about his unsuccessful affair. In twists and turns, it is revealed that Forida, the inspector's wife, is none other than the daughter of Arafan's beloved.
Rafiqul Islam Rafiq, Prabir Dutt, Yousha, Touhidul Islam and Palash have acted in the play.
'The play Nikhai depicts several social issues like discrimination, human rights violation and others through a romantic love story. We staged the 51st show of the play at the BSA after nine month due to the COVID-19 crisis. We staged the play for a limited number of audiences following the health directives,' Imon Ahmed, a member of Theatre, told New Age.
Want stories like this in your inbox?
Sign up to exclusive daily email
More Stories from Theatre