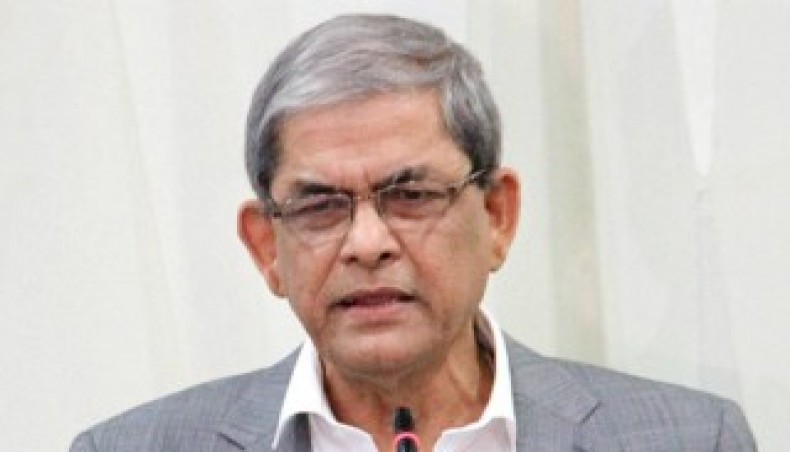 The Bangladesh Nationalist Party secretary general, Mirza Fakhrul Islam Alamgir, said on Monday that the country passes a very critical time because there is no democracy in the country and the democratic has become a mirage.
BNP chairperson Khaleda Zia was kept in a jail without any plausible reason and later she was also convicted in a case filed on baseless charges, he also said while addressing a programme via videoconferencing on Monday night.
Ziaur Rahman Foundation organised the online award ceremony of a science fair participated by hundreds of children.
Fakhrul said, 'The government has filed 35 lakh vexatious cases against our party leaders and activists while many of them were killed or fell victim to enforced disappearances,' Fakhrul said, according to a press release.
'Many families have become helpless. Not only the BNP but the whole country goes through a very tough time and we must end the situation,' Fakhrul added.
'We must free Bangladesh from the misrule and must establish a democratic country according to the dream of Ziaur Rahman and establish the spirits of independence war under the leadership of Tarique Rahman,' Fakhrul said.
'I am very much hopeful that we can do it,' Fakhrul said.
Referring to the young scientists who took part in the science fair, Fakhrul said, 'We've grown old and we'll leave this world after some days. You must come forward to establish a democratic country.'
Want stories like this in your inbox?
Sign up to exclusive daily email
More Stories from Politics