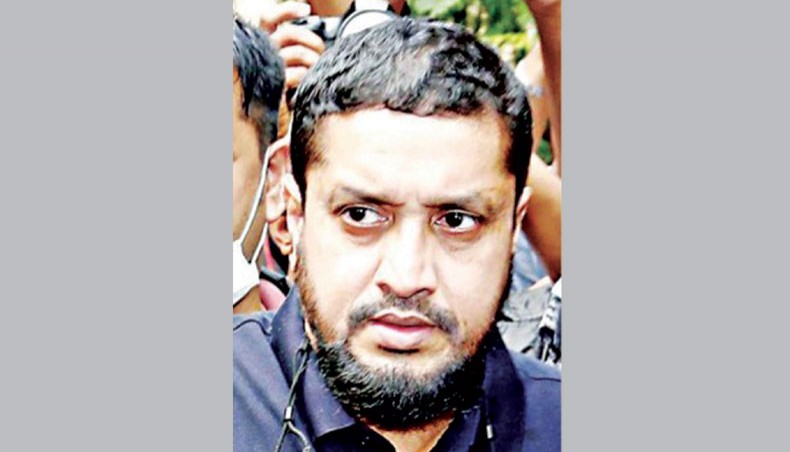 The Anti-Corruption Commission on Tuesday decided to interrogate five people, including a Rajdhani Unnayan Kartripakkha director and an incumbent and a former councillors of Dhaka city, over their alleged link with detained businessman Monir Hossain, also known as Golden Monir.
The people who will be summoned are Rajuk director Sheikh Shahidul Islam, former collective bargaining agent leader Abdul Jalil Akand and office assistant Abdul Malek, Dhaka North City Corporation ward-53 councillor M Shafiqul Islam, and former Dhaka City Corporation commissioner MA Kaium.
The commission will serve in a day or two notices on the people asking them to appear before the commission in specific dates to face its interrogation, said ACC director for public relations Pranab Kumar Bhattacharjee.
Earlier on November 26, the commission issued notices on Monir and his wife Rawshan Akter asking them to submit their wealth statements to the commission.
Monir has been asked to provide his income details since June 2009 and Rawshan has been asked to submit her wealth information since October 2016, Pranab added.
He said that the commission decided to seek the wealth statements following a recommendation made by a team, led by deputy director M Samsul Alam, in the report on its preliminary inquiry.
The inquiry has detected that Monir possesses illegal wealth worth Tk 610 crore and his wife Tk 5.5 crore.
On November 23, Rajuk formed a five-member committee to identify the officials who had helped Monir to become the owner of 202 plots of land in Rajuk housing projects.
Rajuk officials said that Monir bought 192 plots in the Badda housing project, seven plots in Purbachal New Model Town, two plots in Uttara and a block of 70 kathas in the Nikunja-2 project between 2001 and 2006, when the Bangladesh Nationalist Party-led four-party alliance was in power.
The total value of the plots is over Tk 1,000 crore, they said.
On November 21, the Rapid Action Battalion arrested Monir on a tip-off from an agency.
Want stories like this in your inbox?
Sign up to exclusive daily email
More Stories from Country