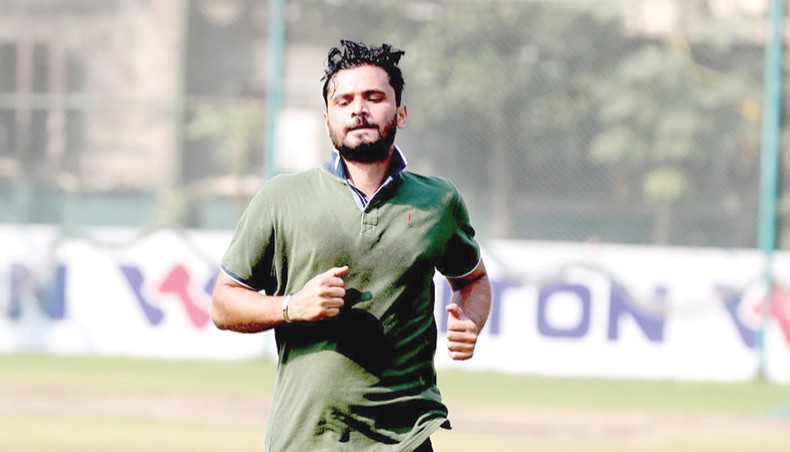 Former Bangladesh captain and current lawmaker Mashrafe Bin Mortaza returned to training after a long break at the BCB Academy ground on Tuesday with a possibility of a late entry at the ongoing Bangabandhu Twenty20 Cup in the offing.
Mashrafe has been out of competitive cricket since March 16, when he played for Sheikh Jamal Dhanmondi Club against Khelaghar Samaj Kallyan Samity in the Dhaka Premier League.
During the COVID-19 induced break, many Bangladeshi cricketers trained individually at various venues under the supervision of Bangladesh Cricket Board but Mashrafe was then busy in implementing government directives in his constituency and later on he and many of his family members got infected.
After recovering from coronavirus, Mashrafe skipped the BCB President's Cup in October and later that month got injured while trying to get back to shape for the Bangabandhu Twenty20 Cup.
Mashrafe did not take part in the mandatory fitness test for the tournament and also wasn't in the players' draft, but chief selector Minhajul Abedin told the media earlier that he can join any team later on if he can regain his fitness and if there is a slot available.
An opportunity has opened up for Mashrafe, as table-toppers Gazi Group Chattogram have lost batsman Mominul Haque due to an injury and according to the tournament by-laws they can pick any player to fill up that slot.
Mashrafe began training a day after Mominul was officially ruled out of the tournament, fanning speculations that he is eyeing a comeback to cricket.
The pacer did some jogging; fitness training and bowling on his first day back at training but BCB trainer Tusher Kanti Howalader felt he still has a long way to go to regain match fitness.
'It is too early to talk about match fitness. He [Mashrafe] wants to shed weight and return to shape. Presently his weight is around 84kg and he needs to shed about 10kg or more,' Tusher, who supervised Mashrafe's Tuesday's training session told the reporters.
Coming back to the game after recovering from COVID-19 and an injury are making things more difficult for Mashrafe, but Tushar believed the former could still play in the tournament if he wants to.
'It is up to him to decide if he wants to play or not... It's a matter of bowling four overs. If he can manage to do so in a match, it is up to him. Today [Tuesday] he bowled four overs with full run-up at his own will,' Tusher said.
The tournament will conclude on December 18 which leaves Mashrafe very little time grab a spot but Tusher thinks he can manage it.
'The way he is training, he can obviously come back.'
Want stories like this in your inbox?
Sign up to exclusive daily email
More Stories from Cricket