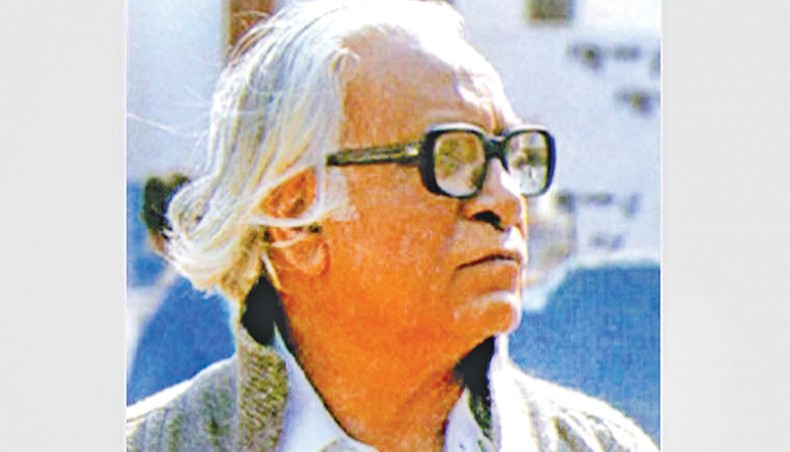 Today is the 98th anniversary of birth of the late eminent artist Quamrul Hassan, who was called Patua for his fascination with age-old traditions that he represented on his canvases.
Patua Quamrul Hassan (1921-1988), especially known for designing the national flag of the country, developed a unique style using elements from the folk art.
Quamrul Hassan had contributed immensely to the country's art scene. Art historians and critics evaluate him as a master artist for his unique ability to blend traditional folk art with western cubism – an early-20th-century avant-garde art movement pioneered by Georges Braque, Pablo Picasso and others.
He was involved with all major national movements like the non-cooperation movement in 1969 and the war of independence in 1971. His caricatures portraying the ferocious gesture of Pakistani military dictator Mohammad Yahya Khan is still considered a seminal work on the brutalities of the liberation war.
A versatile artist, Hassan practically worked with all mediums including oil, gouache, watercolour, pastel, etching, woodcut, linocut, pen and pencil.
Born on December 2, 1921 in Kolkata, Quamrul graduated in fine arts from the Government Institute of Arts (now College of Arts and Crafts, Kolkata) in 1947.
He came to Dhaka after the partition of India in 1947, and helped establish the Dacca Art College which is now the Faculty of Fine Arts of Dhaka University in 1948. He served there as a teacher till 1960.
Quamrul Hassan died right after completing a sketch of a snake satirising the autocratic ruler Hussain Muhammad Ershad at the 2nd National Poetry Festival in Dhaka University on February 2, 1988.
He received several prestigious awards and honours including President's Gold Medal, Independence Award, Bangladesh Charu Shilpi Sangsad Honour and others for his contributions to country's art scene.
Want stories like this in your inbox?
Sign up to exclusive daily email
More Stories from Miscellany