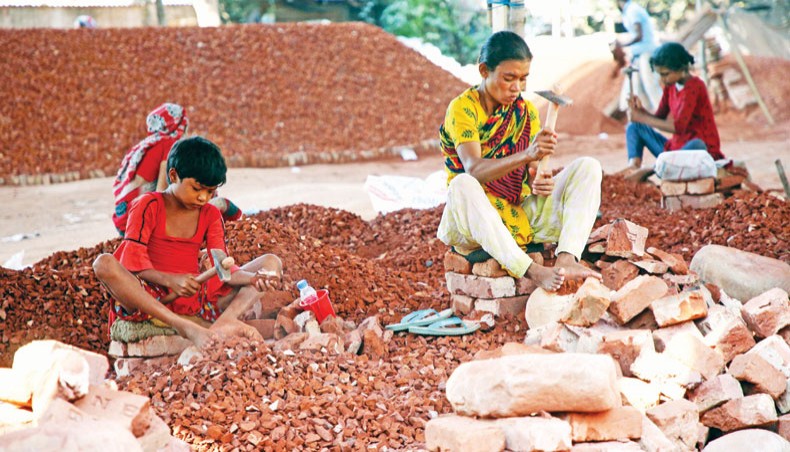 Around 42 million children have been affected by school closures in Bangladesh during the ongoing COVID-19 outbreak, said the United Nations Children's Fund on Tuesday.
For the lack of their access to distant learning medium —internet and TV— the children are not getting learning opportunities, it said in a press release.
UNICEF issued the release based on its report titled 'How Many Children and Youth Have Internet Access at Home.'
The UNICEF and the International Telecommunication Union prepared the report.
The UN agencies called for urgent investment to bridge a digital divide currently preventing children and young people from accessing quality digital learning and opportunities online, said the release.
UNICEF representative in Bangladesh Tomoo Hozumi said that children without access to the means of distance learning were bearing curse of the digital inequity.
'As they don't have much access to the distance learning opportunities during the pandemic, future of their education is in jeopardy.'
'This division exacerbates the pre-existing inequalities. It can perpetuate the vicious cycle of poverty and disparity from one generation to the next, with children becoming its transmission belt,' he said.
According to the Multiple-Indicator Cluster Survey by the Bangladesh Bureau of Statistics in 2019, 62 per cent of the households in Bangladesh do not have internet access at home, said the release.
Only 8.7 per cent of the poorest 20 per cent households in Bangladesh have internet access at home as compared with 75.3 per cent of the richest 20 per cent households, it said.
When it comes to television — another main medium for distance learning — the percentage of households owning a television is 51 per cent nationally. At the same time, only 4.8 per cent of the poorest 20 per cent households own a television as compared with 90.2 per cent of the richest 20 per cent households, said the report.
Two thirds of the world's school-going children, or 1.3 billion children aged between three years and 17 years, do not have internet connection at their houses, and their education has also been affected by the pandemic.
Globally, among school-age children from richest households, 58 per cent have internet connection at home, compared with only 16 per cent from the poorest households. The same disparity exists across country income level as well.
Less than one in 20 school-age children from low-income countries have internet connection at home, compared with nearly nine in 10 from high-income countries.
Want stories like this in your inbox?
Sign up to exclusive daily email
More Stories from Country