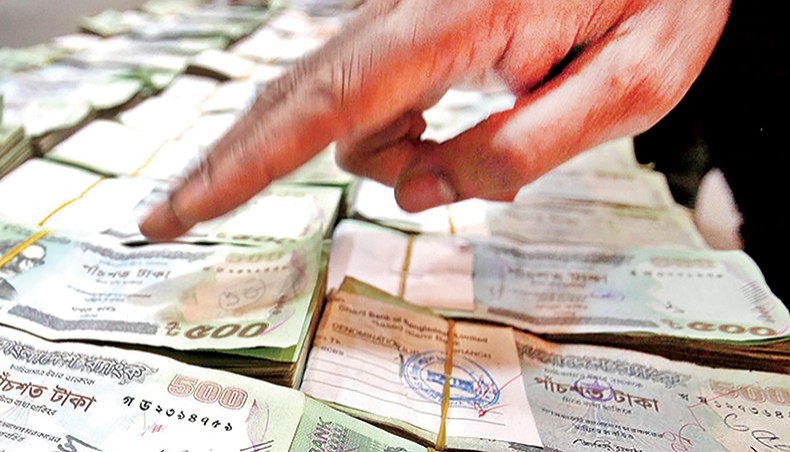 A total of 3,220 individual taxpayers have so far legalised their undisclosed moveable and immovable properties, including land, building, cash, bank deposits and other financial instruments, under the special scheme offered in the budget for the current fiscal year.
They paid Tk 381.31 crore in tax by way of legalising the properties until November 29 starting from July 1, according to the data of the National Board of Revenue.
Another 138 people legalised a total of Tk 188.40 crore through investment on the capital market and paid Tk 18.84 crore in tax to the government exchequer, the data showed.
The government in the budget for FY21 offered a blanket scope of legalising undisclosed movable and immovable properties by paying taxes at various rates while undisclosed money holders have also been allowed to legalise such money through investment on capital markets by paying tax at 10 per cent flat rate.
Regular income tax rates range from 5 per cent to the highest 25 per cent.
Income tax officials said that the revenue board offered the scope for one year from July 1, 2020 to June 30, 2021.
Field-level tax officials did not compile the total value of movable and immovable properties as the calculation process is cumbersome due to differences in the tax rates, they said.
They said that both the amount of investment and tax collection from the sector would increase in the coming months as people had the time to make such investments until June 30 next year.
According to Article 19AAAAA of the Income Tax Ordinance-1984, tax authorities and other agencies will not raise any questions as to the source of any undisclosed moveable and immovable property, including land, building, apartment, cash, bank deposits, financial schemes and instruments, all kinds of deposits or saving instruments or certificates if an individual taxpayer pays taxes at specified rates.
The tax rates for land vary based on the locations. For example, the tax rate is Tk 20,000 per square metre if the land is located at Gulshan Model Town, Banani, Baridhara, Motijheel commercial area and Dilkusha commercial area while the rate is only Tk 500 per square metre if the land is situated outside municipality or district headquarters.
For building and apartments, the tax rate varies between Tk 4,000 per square metre and Tk 500 square metre based on the size and location.
People are also allowed to legalise untaxed cash, bank deposits, financial schemes and instruments, all kinds of deposits or saving deposits, savings instruments or certificates by paying tax at 10 per cent rate on the total amount.
According to Article 19AAAA, untaxed money holders will enjoy the benefit of legalising such money by paying tax at 10 per cent rate on investment in securities, including stocks, shares, mutual fund units, bonds, debentures and other securities of companies listed on the capital market, and all other government securities and bonds tradable on the capital market.
Under the facility, investors in securities, however, are not allowed to withdraw the investment within one year from the day of investment in order to enjoy the benefit, they said.
Experts and economists, however, always oppose such blanket opportunities of legalising undisclosed assets, terming it unconstitutional, unethical, unfair and fruitless.
In the last 45 years since the country's independence in 1971, only Tk 18,376 crore in untaxed money has been legalised under the scopes offered by governments from time to time in various ways while the NBR has collected only Tk 1,529.46 crore in taxes from untaxed money holders during the period.
In FY19, only 85 individuals availed the facility which was in place at that time and legalised Tk 126 crore by paying Tk 13 crore in income tax.
Individual taxpayers in FY2008 and FY2009 legalised Tk 9,683 crore in total during the regime of the army-backed caretaker administration.
The amount of legalised untaxed money is meagre considering the size of the underground economy in Bangladesh which was 62.75 per cent of the country's gross domestic product in 2011, according to a paper of the finance ministry.
Want stories like this in your inbox?
Sign up to exclusive daily email
More Stories from Banking