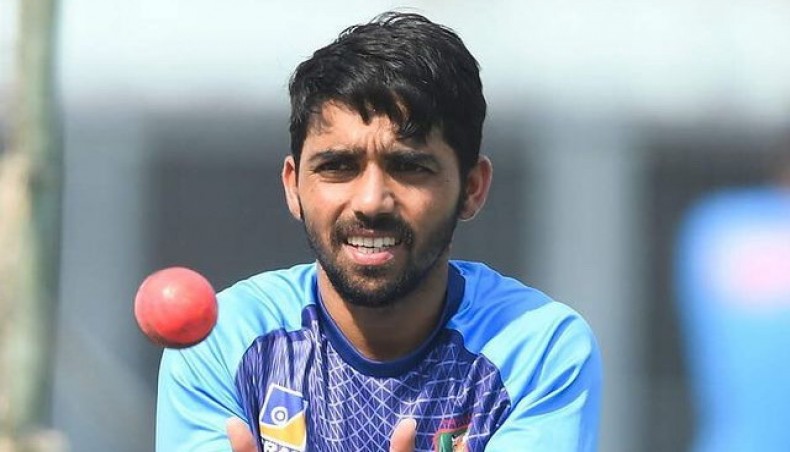 Bangladesh Test captain Mominul Haque, who broke his right thumb while fielding in a match of Bangabandhu Twenty20 Cup, has to undergo a surgery, said Bangladesh Cricket Board chief physician Debashis Chowdhury.
Mominul was supposed to consult an orthopedic specialist on Monday after x-ray reports indicated that there is a fracture in his right thumb which ruled him out from the ongoing T20 tournament and made him doubtful for the home Test series against West Indies in January.
Debashis told the reporters that the surgery is likely to take place in Bangladesh due to the travel restrictions caused by the pandemic situation,
'Mominul needs surgery. I can't tell at this moment where the surgery will take place, at home or abroad. But sending him abroad is not easy at this moment,'Debashis said.
'It is better to operate as soon as possible. If we want to send him abroad, we would need to sort a few issues like visas and quarantine,' he added.
Mominul, who was playing for Gazi Group Chattogram in the Twenty20 tournament, was suppose to lead Bangladesh in the West Indies Tests but his availability for the series will be determined later, said Debashis.
'It is obvious that he can't play in this tournament any more. About the series against West Indies, it is too early to say anything,' said the BCB chief physician.
Want stories like this in your inbox?
Sign up to exclusive daily email
More Stories from Cricket