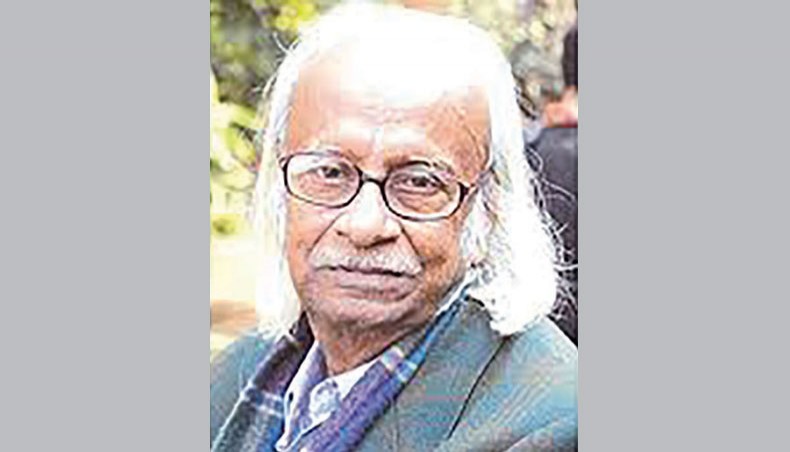 Today is the sixth anniversary of death of the late acclaimed artist Qayyum Chowdhury.
Qayyum Chowdhury was born on March 9, 1932 in Feni. He spent his boyhood in various places including Chattogram, Cumilla, Narail, Sanwdeep, Noakhali, Feni, Faridpur and Mymensingh.
His works delve deep into folk, rustic life and traditions. Fish, flowers, women, birds and greenery are recurring objects on his canvas.
He graduated from Government Institute of Arts (now Faculty of Fine Arts, University of Dhaka) in 1954 and joined there as a lecturer in 1957.
Then he took a job at Design Centre under Quamrul Hassan. He later joined the then Pakistan Observer as the chief artist. He went back to Dhaka Art College in 1965 and retired as a professor in 1994 but he kept teaching in DU until 2002.
Qayyum Chowdhury took part in the liberation war and all democratic, progressive and pro-liberation movements. He received Ekushey Padak, Independence Award, Sufia Kamal Award, Shaheed Altaf Mahmud Padak and several other awards for his contribution to the country's art and culture scene.
He also won numerous awards including Imperial Court Prize, Tehran Biennale in 1966, Gold medal for book design from National Book Centre in 1975, Leipzig Book Fair Prize for Book Illustration, 6th Bangabandhu Award in 1994 and the Sultan Padak in 1999.
He died on November 30, 2014.
Want stories like this in your inbox?
Sign up to exclusive daily email
More Stories from Miscellany