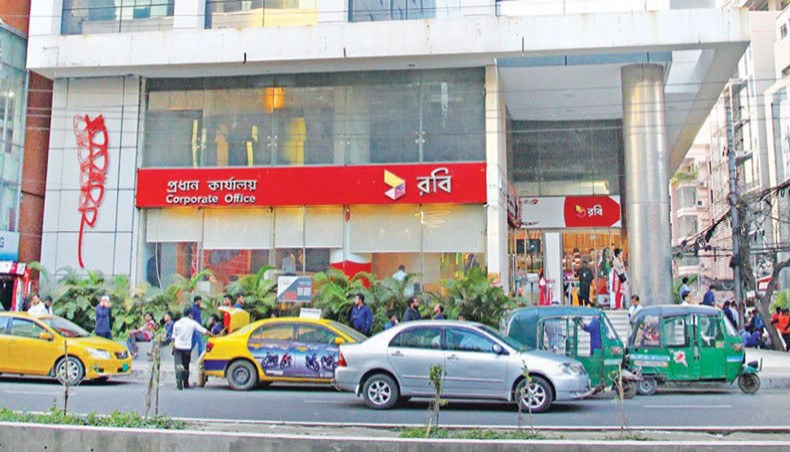 Around 12.8 lakh general investors have applied for Robi Axiata Limited's initial public offering shares worth Tk 640 crore against 23.2 crore shares worth Tk 232 crore allocated for them, according to brokerage house sources.
Earlier on November 26, Electronic Subscription System, which deals with eligible investors, published data that said eligible investors applied for Robi's IPO shares worth Tk 1,587 crore against 15.59 crore shares worth Tk 155.96 crore allocated for them.
According to the data, 621 eligible investors submitted applications for the IPO shares of Robi, the second largest mobile operator in the country.
According to the Bangladesh Securities and Exchange Commission public issue rules, eligible investors are merchant bankers, asset managers, mutual funds, stock-dealers, banks, financial institutions, insurance companies, fund managers, alternative investment funds, foreign investors having account with any security custodian registered with the commission, recognised provident funds, approved pension funds and approved gratuity funds.
So, the total subscription by eligible investors and general investors of Robi's IPO shares was around Tk 2,227 crore for IPO shares worth Tk 387.7 crore.
Around 1.3 lakh new beneficiary owners' accounts were opened in November ahead of the Robi's IPO subscription.
Total number of BO accounts stood at 25, 02,822 on September 23, meaning almost half of BO accounts holders applied for Robi's IPO shares.
The subscription for shares of Robi Axiata started on November 17 and continued till November 23. The offer price of IPO shares was Tk 10 each.
Earlier on September 23, the BSEC approved Tk 523.79-crore (52.37 crore shares) IPO proposal of Robi Axiata.
Of the total 52.37 crore IPO shares, 38.77 crore shares would be issued to retail and institutional investors, and 13.61 crore shares would be issued to its employees.
Of the 38.77 crore shares, eligible investors including mutual funds would be allotted 40 per cent and general public including non-resident Bangladeshi would get 60 per cent as per the public issue rules.
Both the employees' shares and investors' shares would be issued at the same time.
There are around 1,200 registered eligible investors on the country's capital market.
With the issuance of new shares worth Tk 523.79 crore, the paid-up capital of Robi would stand at Tk 5,237.9 crore from existing Tk 4,714.1 crore.
IDLC Investments Limited is the issue manager of the company's IPO.
As per the entity's audited financial statements for the year ended on June 30, 2019, Robi's net asset value per share (without revaluation) and weighted five years' average loss per share were Tk 12.64 and Tk 0.13 respectively.
Robi commenced its operations in 1997 as Telekom Malaysia International (Bangladesh) with the brand name Aktel. In 2010, it was rebranded as Robi and the company changed its name to Robi Axiata Limited.
Following its merger with Airtel Bangladesh, the merged company, Robi Axiata Limited (Robi), started its commercial operations on November 16, 2016.
Want stories like this in your inbox?
Sign up to exclusive daily email