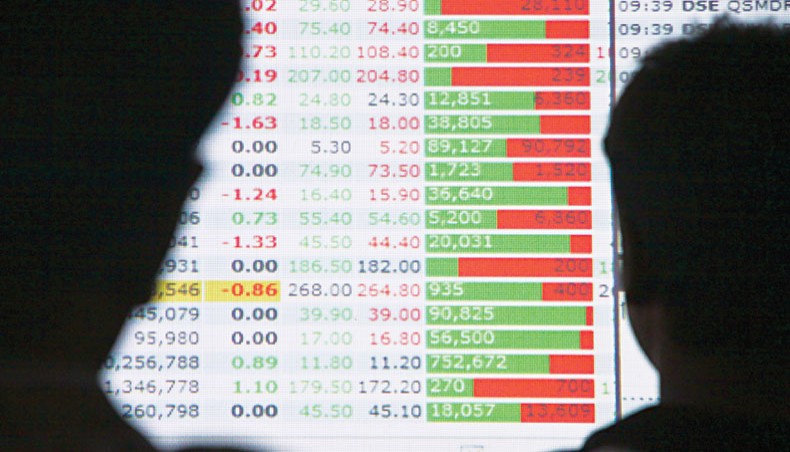 The Dhaka Stock Exchange has sought more power to check market manipulation amid criticisms that the bourse has failed to prevent unscrupulous activities on the market.
The DSE on Wednesday sent a letter to the Bangladesh Securities and Exchange Commission, requesting the regulator to remove some limitations in rules for checking manipulation by the bourse on the market, DSE officials said.
They said that the DSE made the approach amid a spate of criticisms against the bourse over its failure to prevent market manipulation.
They said that the DSE could not take any enforcement action against manipulators due to the limitations.
As per rules, the DSE notifies the BSEC when it finds any fraudulent activities on the market and the BSEC takes action accordingly.
The DSE as well as the BSEC has recently been facing criticisms from different corners as only insurance and mutual fund sectors have been dominating the market, making better companies in the other sectors struggle, market operators said.
In Wednesday's letter, the DSE requested the BSEC to allow the bourse to suspend trading of shares of a company immediately after observing suspicious transactions involving the company's shares.
As per the DSE listing rules, the bourse can suspend trading of a company only if it is proved that manipulation occurred involving the company's shares.
To prove the manipulation, the bourse must follow some procedures, including seeking information from the company and run an investigation into transaction activities.
The bourse also urged the regulator to give permission for visiting and investigating a company's factory and offices without taking prior approval of the commission.
Moreover, the premier bourse wanted to make recommendations on an initial public offering of a company instead of giving just observations.
On September 14, the BSEC asked the bourse to suspend share trading of Zeal Bangla Sugar Mills after share prices of the company shot up by 200 per cent.
Market operators said that the action was taken when the prices of the company's shares had already reached their peak and manipulators had got a chance of taking an exit.
DSE officials said that if more power was given to the stock exchange, it would take immediate action without taking any BSEC permission.
The DSE is not allowed to visit a company without prior approval of the commission, which takes time to investigate a company.
So, the DSE requested the commission to allow the bourse to make sudden visits to companies.
Want stories like this in your inbox?
Sign up to exclusive daily email