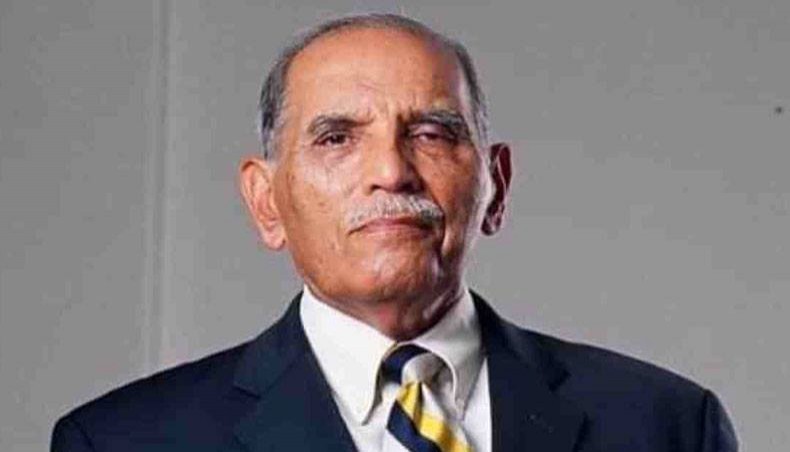 Faqir Chand Kohli, popularly referred to as the 'Father of the Indian IT industry', died in his home in the city of Mumbai on Thursday.
He was 96.
As its first CEO of India's biggest IT outsourcing firm Tata Consultancy Services, the brilliant technocrat helped the country build the USD 100 billion software industry.
TCS is the jewel in the crown for the Tata Group — whose empire ranges from cars and steel mills to aviation and salt — contributing 10 per cent of its total revenues and 40 pre cent of its profit annually.
It was Kohli who had hired the current Tata Group chairman N Chandrasekaran as a trainee in TCS.
After his superannuation in 1996, Kohli worked on an adult literacy programme to teach adults who have never been formally educated and that was also emulated in many African countries.
In a statement, TCS said, 'Tata Consultancy Services mourns the passing of Padma BhushanShri FC Kohli, its first CEO, and the Father of the Indian IT Industry. MrKohli joined the company in 1969 at the behest of JRD Tata.'
'He pivoted first into management consultancy, and then over the next two decades, into software development, helping the organisation navigate multiple technology waves over two and a half decades by continually investing in people and staying relevant to customers. He stepped down as CEO in 1996 and continued to play an active role in promoting technology to solve the country's social problems,' it added.
During a recent interview, Kohli said that he remained active in the field of technology until 94 years of age. 'After that my needs started to change and became very different in that if there was a conference I shared what I thought about technology. The main thing is that technology is never static, it is always moving forward,' he said.
Tata Sons chairman N Chandrasekaran also paid tribute: 'He was a true legend, who laid the very foundations for India's spectacular IT revolution and set the stage for the dynamic modern economy we enjoy today.'
Want stories like this in your inbox?
Sign up to exclusive daily email
More Stories from Miscellany