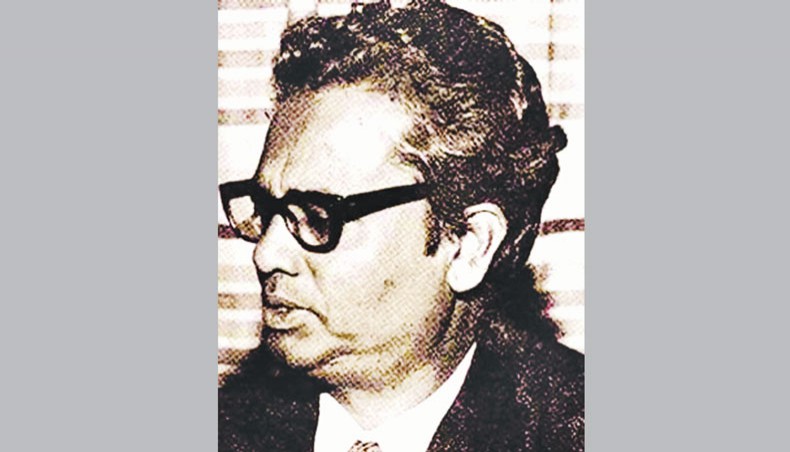 Today is the 95th anniversary of birth of the late educationist, playwright and literary critic Munier Chowdhury.
Theatre, a leading theatre troupe in Bangladesh, will confer Munier Chowdhury Memorial Award and Mohammad Zakaria Memorial Award marking the day.
This year the troupe will honour Sara Zaker with Munier Chowdhury Award and Dinajpur-based playwright-director Sambit Saha will receive Mohammad Zakaria Memorial Award. Due to the on-going COVID-19 crisis, the awards ceremony will take place at a later date, said a press release.
'We introduced the Munier Chowdhury Award marking his birth anniversary in 1989. Later, we introduced the Mohammad Zakaria Award in 1997. This year we will honour actress Sara Zaker with Munier Chowdhury Memorial Award and Sambit Saha with Mohammad Zakaria Memorial Award. The awards will be handed over at a later date due to the COVID-19 crisis,' Ramendu Majumdar, founder of Theatre, told New Age.
Munier Chowdhury was born on November 27, 1925 in Manikganj. His father, Khan Bahadur Abdul Halim Chowdhury, was a district magistrate.
Munier completed his honours (1946) and MA (1947) in English from Dhaka University. He completed a second MA degree in Bangla in 1954 and did MA in Linguistics from Harvard University in 1958.
He taught for some time at BL College, Khulna and later at Jagannath College (now Jagannath University). He later joined Dhaka University and taught in both English and Bangla departments.
He had a leaning towards left politics. He was arrested for protesting against the killing of students by police on February 21, 1952. He was detained till 1954.
He topped his MA exam while he was in jail. He wrote his acclaimed play, Kabar (1953), based on the language movement, while he was in prison.
The play was staged inside the jail and prisoners played different characters.
Munier Chowdhury protested against the Pakistan government's directive to ban Tagore songs on Radio and TV in 1967. He declared his solidarity with the non-cooperation movement.
Though he started out as short story writer, his main interest was in writing plays, especially one-act plays.
He was awarded the Bangla Academy Award in 1962 and the Daud Prize in 1965 for his plays. He was posthumously awarded Independence Award in 1980.
He was kidnapped and later tortured and killed by Pakistani occupation forces and its collaborators along with other Bengali intellectuals, educators, doctors and engineers on December 14, 1971.
Want stories like this in your inbox?
Sign up to exclusive daily email
More Stories from Literature