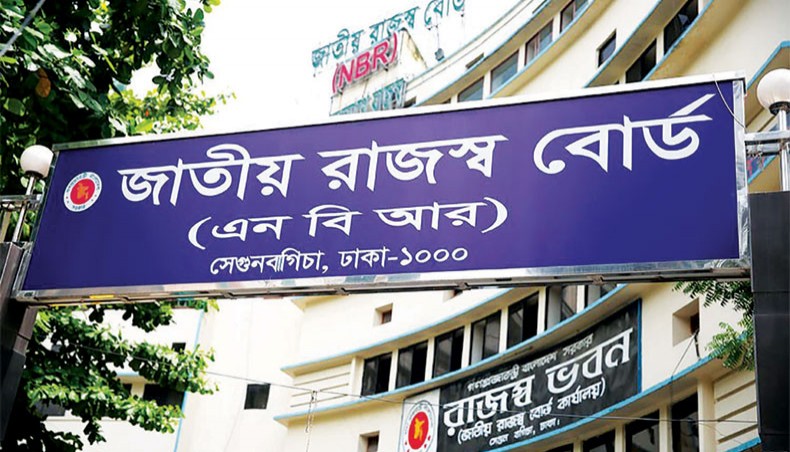 The National Board of Revenue is going to hold a lottery on electronic fiscal device-generated invoices from January to encourage consumers to buy products from EFD-installed shops and pay VAT properly.
The lottery will be held every month and a number of customers with the winning invoices, a proof of payment of value-added tax, will be awarded every month, NBR chairman Abu Hena Md Rahmatul Muneem said on Thursday.
He made the announcement at an awareness programme for businesses on the use of EFD and Sales Data Controller organised by the Dhaka South Customs, Excise and VAT Commissionerate at a city hotel.
He said that businesses would also benefit from the move as consumers would go to shops which used EFDs or SDCs.
Officials said that the NBR's VAT Online Project would hold the lottery on the numbers of invoices and winners would be informed through text messages.
Winners may be awarded with cash money, they said.
Muneem said that the usage of EFDs would benefit traders in many ways as they would be able to know about the latest information on stocks at their shops and monitor sales and purchase amounts by their employees.
Traders will also not need to calculate the VAT amount as the device has a feature that does the task, he said.
The technology will also ensure that VAT collected from consumers are deposited, he said, adding that currently, there were allegations that shopkeepers did not deposit the VAT to the government exchequer property.
Regarding claims of declining sales made by businesses due to installation of EFDs, NBR chairman said that introduction of the lottery would bring back the customers.
The NBR will also gradually bring all eligible businesses under the EFD system, he said.
At the programme, businesses alleged that consumers were refraining from going to shops and restaurants a second time due to the additional cost in VAT as other shops did not install or use the device.
NBR member (VAT implementation and monitoring) Abdul Mannan Shikder said that along with the VAT offices, business associations also had a responsibility to ensure the use of EFD in all eligible shops in an area.
NBR member (VAT audit) Zakia Sultana said that the NBR would install EFDs in all shops at a market or area to remove discrimination.
Field level VAT offices have so far installed EFDs at 1,000 shops in Dhaka and Chattogram.
Dhaka South VAT commissioner SM Humayun Kabir, among others, spoke at the programme.
Want stories like this in your inbox?
Sign up to exclusive daily email