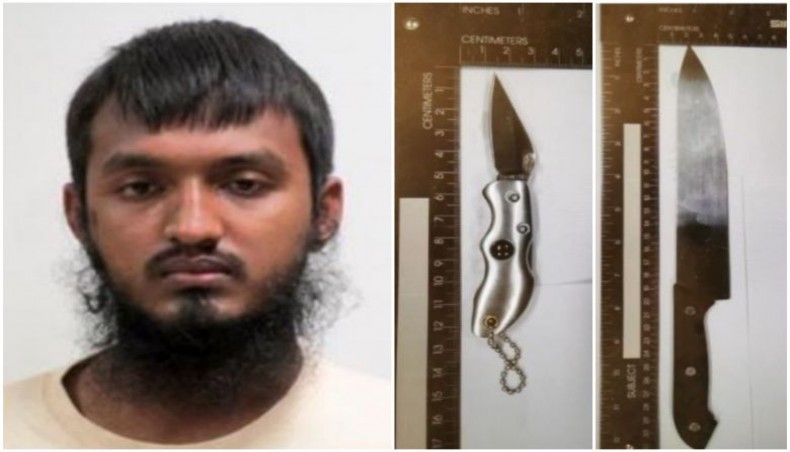 Bangladesh authorities on Thursday sought consular access to 16 Bangladeshi workers who had been detained in an anti-terrorism drive in Singapore.
The Bangladesh High Commission formally contacted Singapore authorities seeking access to the detainees, said officials at the high commission.
The Singapore authorities arrested a Bangladesh citizen for interrogation on his alleged 'intention to undertake armed violence in support of his religion' and detained 15 other Bangladeshi workers for interrogation for their Facebook posts as a part of a 'heightened security posture,' according to a press release of the Singapore home ministry.
Ahmed Faysal, a 26-year-old construction worker, was arrested on November 2 as preliminary investigations of the Singapore authorities showed that he had been 'radicalised' in 2018 after 'imbibing online propaganda on ISIS,' it said.
The rest 15 Bangladeshis and 22 other people of different nationalities, including 14 Singaporeans, aged between 19 and 62 years, were detained in a pre-emptive drive of the Singapore authorities to 'maintain local harmony' since the re-publication of caricatures depicting Prophet Muhammad by French magazine Charlie Hebdo on September 1.
The Bangladeshis, most of whom were working in the construction industry, had made social media postings 'inciting communal unrest' in response to the recent terror attacks in France.
The Singapore authorities are likely to deport 15 Bangladeshi detainees while fate of Ahmed Faysal is yet to be determined, diplomatic sources in the South East Asian country said.
The Bangladesh authorities have also launched an investigation at home to check backgrounds of Ahmed Faysal.
Want stories like this in your inbox?
Sign up to exclusive daily email
More Stories from Foreign affairs