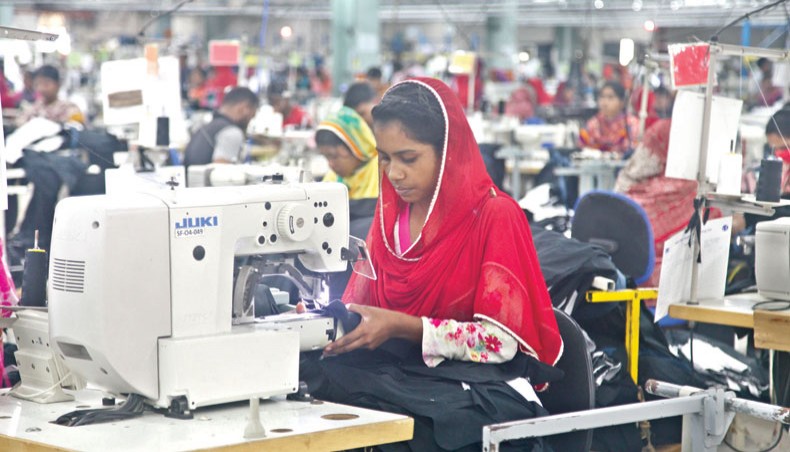 The National Board of Revenue has issued guidelines on contract manufacturing to ease the process of production and supply of goods under the system and facilitate compliance with the value-added tax law by the parties involved.
VAT wing of the revenue board on Tuesday issued a general order in this connection, describing the process of production and supply of goods as well as record keeping by both main manufacturers and contract manufacturers.
Officials said that both sides of the manufacturers would get rid of unwanted questions from VAT officials over the contract manufacturing as the guidelines provided detailed procedures to be followed in the process.
The guidelines will also help the VAT administration in tracing the supply chains as manufacturers will have to maintain proper accounting, they said.
They said that contract manufacturing was a common practice in the manufacturing sector.
Under the system, a factory gets produced their products from other factories to expedite overall production process and reduce lead time in export, they said.
There was a general order under the now defunct 1991 VAT law that described the process of contract manufacturing.
Though the VAT and Supplementary Duty Rules-2016 under the VAT and SD Act-2012 have mentioned some process of contract manufacturing, there are no detailed procedures to be followed in the process, they added.
Lack of complete guidelines might have created scope for harassment for manufacturers as there might have been differences in procedures followed by individual manufacturers, a senior VAT official told New Age on Wednesday.
He said that the NBR might have also lost its proper revenue due to lack of specific accounting process.
According to the guidelines, main owner of the goods and contract manufacturers must enter into an agreement completely compatible with the existing Contract Act-1872.
Both sides must also maintain records as per VAT law, the guidelines said.
Owner of the goods will issue two sets of invoice under VAT 6.4 form while supplying raw materials to contract manufacturers and both parties will preserve the copy of the invoice.
Contract manufacturers will also issue input-output coefficient while supplying the goods to the owners.
The main copy of invoice should be carried with the vehicles loaded with goods.
Both parties must maintain VAT-related documents as per VAT law, the guidelines said.
Want stories like this in your inbox?
Sign up to exclusive daily email