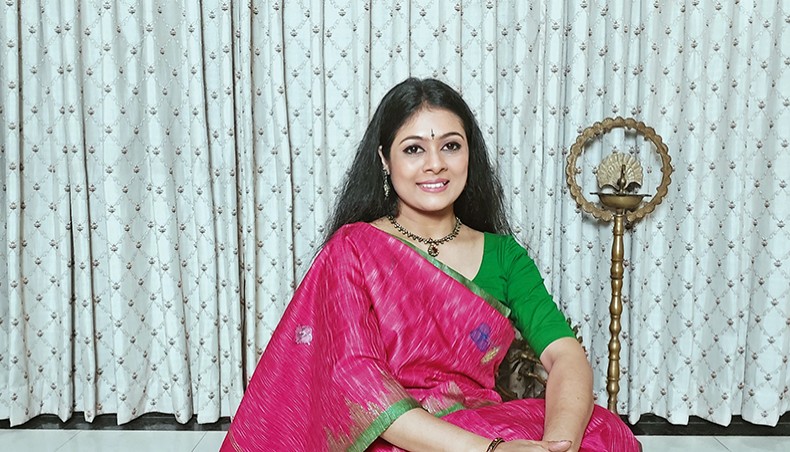 Renowned Manipuri dancer Samina Husain Prema said that performing in public events multiplies the risk of COVID-19 infection among the artistes as it is very difficult to follow the government-set health directives while performing dance on a stage.
'Artistes are performing on stage risking their lives. It is difficult to maintain social distancing but they have to perform as it is their profession and they have to put food on the table by performing in various programmes. I have seen many people who have got infected with the dreadful virus after attending programmes at Shilpakala Academy,' Samina Husain Prema told New Age.
Many artistes across the country have been financially hit hard by the COVID-19 outbreak. Prema said that the government and the other organisations have given financial assistance to the artistes which are not at all adequate.
'If an artiste gets financial assistance for once, how he or she will survive in this time of crisis as the number of programmes has decreased. They need regular assistance for survival. If the online programmes increase and they get payment by joining such performances, it would help them to continue their practices,' said Prema.
She also spoke about the impact of the COVID-19 outbreak on the country's dance scene.
'I had to abandon my upcoming production. I had plans to invite my Indian guru to Bangladesh which also got postponed. We cannot ensure training for all through online programmes. We need to rehearse properly for a new production and buy costumes which are not available in Bangladesh. My dance troupe Bhabna performs at Dhaka International Folk Festival and other big events, which were also postponed due to the outbreak. We earn money when we join a programme and at present there are no programmes, no income,' explained Prema.
'We remained confined to our homes during the first two months of the COVID-19 outbreak. We thought that life was more important. After that, we started practicing online but it required more time to learn the basics of this new mode of teaching and making production. Still, many people have managed to express their creativity through videos,' Prema added.
Dwelling on her future plan she said, 'I will start my upcoming production online but I would have to do rehearsal physically. No all forms of dance can be taught online. I am receiving offers from Bangladesh Television and other private TV channels for work. I will start doing those maintaining the health directives and change the plan of choreographies so that a small number of performers would suffice.'
'Earlier, I also performed on two online productions along with my daughter. One is Ek Shathe Dure Thaki, which was sponsored by Grameen Phone in association with Grey Dhaka. I also shared a video titled Ei Jatray Bechey Gele on the Facebook page of Bhabna Nritya Dal marking International Dance Day. I performed a part of our production named Bhanusingher Padabali marking Rabindranath Tagore's 159th birth anniversary,' recalled Prema.
Prema got infected with COVID-19 and recovered from the virus recently.
'Though I got infected, I didn't have too many complexities. I received treatment while staying at home. I have taken online classes for Bhabna when I was unwell. As the number of COVID-19 patients has increased, we need to be more cautious. We have seen on TV that people are not getting rooms at tourist spots. Simultaneously, people are also not getting ICU facilities due to an overload of patients,' shared Prema.
'We are waiting for a COVID-19-free world where all activities will resume and we will return to our regular activities with gusto,' Prema ended.
Want stories like this in your inbox?
Sign up to exclusive daily email
More Stories from Miscellany