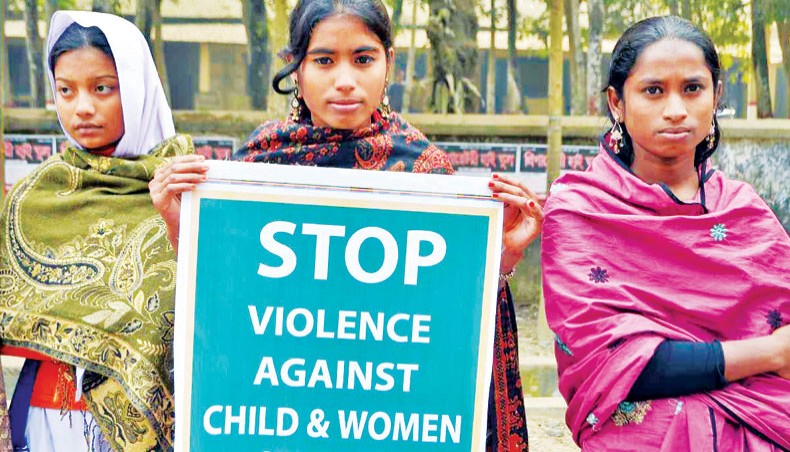 THERE is no denying that acts of violence against women are on the rise for various reasons, including lack of prosecution, indifference to women's issues and distractions created by global political issues. Nevertheless, women's rights are also human rights and violence against women needs to be treated at the global level in the same manner the international human rights community treats torture, enforced disappearances and slavery and with the same force of global condemnation. Acts of violence against women also create consequences such as physical and mental scars, situations akin to slavery and even death. How do international rights mechanisms see this?
Violence against women is not just a human rights crisis. It is also a public health issue that adversely affects the social fabric everywhere. Survivors and their children can experience a wide range of temporary or long-lasting physical and mental health problems as well as financial hardship. A lack of access to care can result in untreated trauma. For many women around the world, laws, government systems and social norms favour the perpetrators. In courtrooms, on the media, in communities and at homes, victims of such violence are often blamed or not believed or threatened into silence, creating a system of impunity. The international community has come together to solve the problem through various instruments such as regional treaties that include treaties specific to a certain form of violence such as torture and trafficking. However, the lack of a single treaty specific to violence against women and girls has resulted in a patchwork of protection that has to be picked up or collected from various human rights instruments. This lack of a single treaty on violence against women has created wide normative, geographical and enforcement gaps in women's safety.
The international human rights instrument that caters solely to women is the Convention for the Elimination of All Forms of Discrimination against Women, or the UNCEDAW. This was created to end legal, social, economic and cultural practices that discriminate against women; and state parties have changed legislation in order to accommodate CEDAW obligations and eliminate discriminatory clauses. For example, in Bangladesh, the High Court has prohibited sexual harassment, drawing from CEDAW's articles on employment equality; Kyrgyzstan and Tajikistan have revised land ownership processes to ensure equal rights and meet the standards in the convention; and in Colombia, a court overturning a total ban on abortion has cited CEDAW and acknowledged reproductive rights as human rights. In fact, UNCEDAW is globally considered the International Bill of Rights for women.
But, nowhere in this document is the term 'violence' mentioned. In no part of CEDAW, it mentions that state parties must take measures to prevent violence against women. CEDAW does not contain specific provisions on violence against women, rape or domestic violence. It does not contain definitions of gender or gender-based violence. It does mention 'forced marriages' in Article 16 but does not define this. Instead, it tackles violence indirectly through issues such as gender stereotypes, legal and policy measures that perpetrate gender inequality, etc. However, violence against women is not a topic to be dealt with using kid gloves or in polite, discreet innuendos. It is an issue that has to be shouted down from the roof tops in blunt language.
Discrimination leads to violence. Women suffer violence because of gender discrimination. However, UNCEDAW seems incomplete as it does not address this vital issue. Women may also face violence due to old age, in times of war and in other such unique circumstances that do not have much to do with discrimination. So, even if a state party to CEDAW takes measures to eliminate discrimination, as per its treaty obligations, it might not take sufficient measures to prevent violence against women. For example, a state might change its property laws to give equal rights to both men and women, but will it then protect women from forceful displacement from the property or from the use of violence to prevent women from claiming such rights? Seen from an international human rights level, if the convention does not lay down obligations, preventing violence against women, what obligation does a state party have to take measures to prevent such violence?
A number of international instruments such as the international convention dealing with trafficking in persons have contributed to crucial strides in women's rights and security. However, such instruments do not cover all the different forms of violent situations all over the world. The lack of a single, all-encompassing document leaves millions of women around the world vulnerable to multiple forms of violence. Additionally, although treaty body committees do monitor and demand regular reporting, neither the United Nations nor the treaty body committees require states to submit a report that specifically and exclusively addresses violence against women. Regional human rights bodies have considered this gap, given it serious consideration and done their own thing. The Convention of Belém do Pará in the Americas, the Maputo Protocol in Africa, and the Istanbul Convention in Europe are regional treaties that cover violence against women. They have had some success in reducing violence against women, but in their regions only. These regional standards do not apply globally. Therefore, women outside these regions, such as Asia and the Middle East, lack access to a binding standards specific to violence against women.
Violations of human rights are unacceptable. The right to be free from violence is a universal human right. Unfortunately, violence against women continues at near-pandemic level all over the world. Today is International Day for the Elimination of Violence against Women. It is 2020 and decades have passed since the adoption of CEDAW by the UN General Assembly in 1979. Yet, violence against women is an issue still not addressed effectively. Given the very visible lack of justice for survivors of violence and victim families, the number of global movements against violence against women and the lack of any effective international obligations binding states to take measures to prevent such violations, it is, perhaps, time to think about a new convention dealing with violence against women that the whole world can relate to in terms of culture, traditions and customs. Such a convention would not only be a globally applicable instrument but would also create a binding international standard on what is 'violence against women'. Such a convention would create stronger reporting mechanisms specific to violence against women and with measurable objectives that can be used to combat and reduce violence. It would be the sister convention to complement UNCEDAW and the two together would set out standards for all state parties to ensure that every woman has the right to a life free from not only discrimination, but also from violence.
Saira Rahman Khan teaches law at BRAC University.
Want stories like this in your inbox?
Sign up to exclusive daily email
More Stories from Opinion