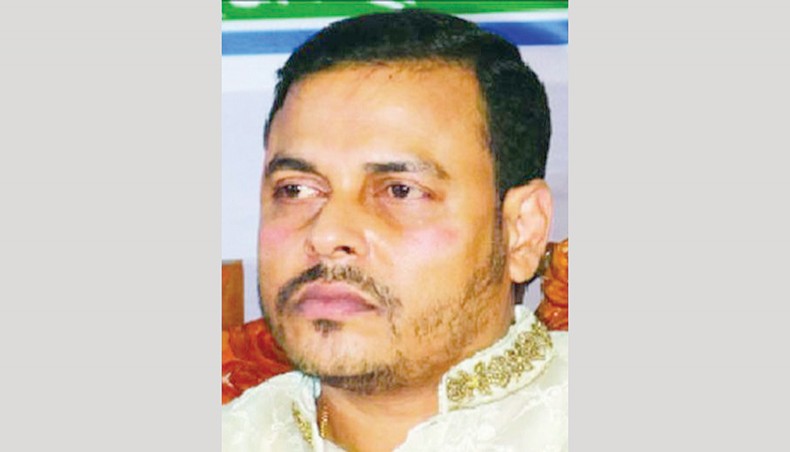 The Anti-Corruption Commission on Monday approved a charge sheet against suspended Juba League leader Khaled Mahmud Bhuiyan in a case relating to casino scam.
The commission investigation found that Khaled accumulated illegal wealth and laundered about Tk 8.74 crore to Malaysia and Singapore, ACC secretary Md Dilwar Bakth told reporters at a press conference.
He said that the commission investigator Jahangir Alam would submit the charge sheet with respective court soon.
Earlier on October 21, 2019 the commission filed the case against Khalid on charge of amassing wealth worth of Tk 5.58 crore through illegal business, including casino operation.
On September 18, 2019, RAB arrested Khalid, also president of Fakirerpool Youngmen's Club, at Gulshan for running an illegal casino in the club.
On September 30 the Anti-Corruption Commission launched an inquiry to detect the illegal wealth of the people involved in the unauthorised casino operations and other illegal businesses.
On September 18, 2019, law enforcement agencies launched a drive against illegal casinos and illegal bars in the capital and detained several JL leaders, among others, for their involvement in such illegal businesses.
On November 15, the commission approved a charge sheet against expelled Juba League leader Ismail Hossain Chowdhury Samrat on charge of accumulating illegally and laundering Tk 223 crore, of which Tk 219.48 crore were invested in casinos in Singapore and Malaysia.
ACC probe found that Samrat, expelled president of Dhaka South Juba League, accumulated Tk 222,88,62,493 in illegal wealth.
Of the amount, Samrat invested around Tk 171 crore in two casinos in Singapore and Tk 48.58 crore in a casino in Malaysia, according to probe findings.
Initially, the commission filed a case against Samrat on November 12, 2019 on charge of amassing illegal wealth worth Tk 2.94 crore, said Pranab, adding that the commission later found the evidences of Samrat's investment abroad during the investigation of the case.
Want stories like this in your inbox?
Sign up to exclusive daily email
More Stories from Country