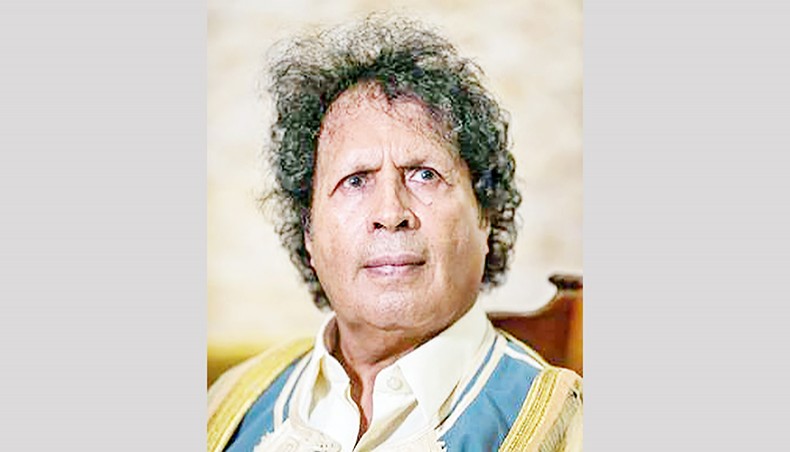 From his lavish Cairo apartment overlooking the Nile, Ahmed Gaddaf al-Dam reminisces fondly about the iron-fisted rule of Libya by his cousin Muammar Gaddafi, nearly a decade after his ouster.
With his dark, bushy hair, Gaddaf al-Dam cuts an uncannily similar figure to the late dictator, who rose to power in a 1969 military coup.
As if echoing Gaddafi's words beyond the grave, the 68-year-old maintains that the Arab Spring was a hoax, engineered to cause instability in the region.
'There wasn't a revolution,' Gaddaf al-Dam argued. 'There was an attack to kill Gaddafi.'
Gaddafi's bloody demise in a gutter in October 2011 heralded the oil-rich North African country's descent into chaos as militias battled for control.
'Libya was a safe haven in North Africa and the Mediterranean,' the former top-ranking advisor to Gaddafi insisted, as he gathered up his long and flowing traditional robes.
Since the 2011 NATO-backed uprising that toppled the veteran dictator, Libya has been driven by conflict, with multiple militias filling the power vacuum and civilian authorities struggling to impose their authority.
Libya has become a key embarkation point for migrants attempting to make the potentially deadly sea voyage to Europe, as well as a base for extremist militants.
'There was no terrorism or extremists, or people going hungry,' Gaddaf al-Dam claimed, painting a rosy picture of Libya before the conflict.
'The Western intervention in Libya led to this.'
Today, two rival administrations are vying for control of the country — a UN-recognised unity government in Tripoli that emerged from talks in 2015 and an eastern-based administration elected the year before.
In 2019, eastern strongman Khalifa Haftar, backed by Egypt, Russia and the United Arab Emirates, launched an offensive to seize Tripoli.
But after Haftar fought his way westwards to the very outskirts of the capital, Turkish-backed pro-unity forces pushed back.
That led to a formal ceasefire deal last month.
Want stories like this in your inbox?
Sign up to exclusive daily email
More Stories from Middle East